Mary Kay® Spring Line Flyer Freebie by QT Office
Mary Kay® has created the most gorgeous spring line, and our designers at QT Office have created a stunning free printable flyer to help you showcase your new products.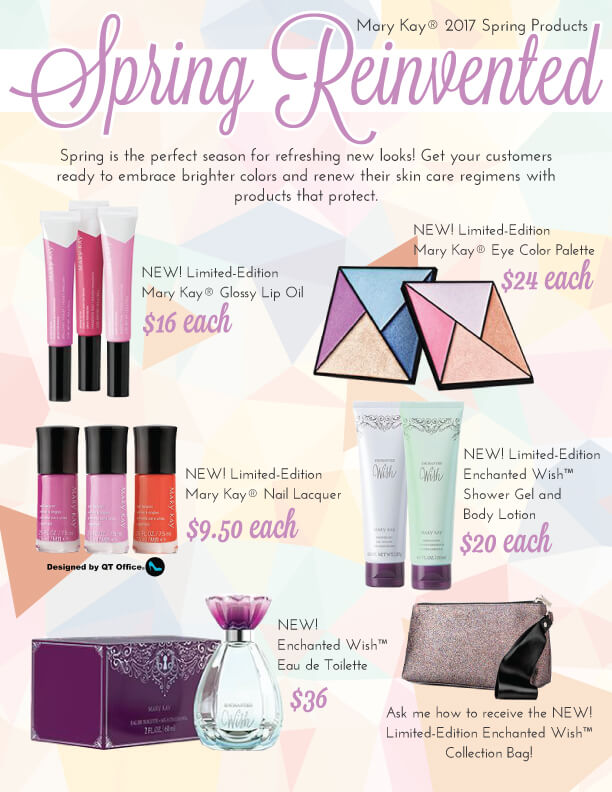 Just a friendly reminder that our Leadership Sale is ending on February 14th. If you are interested in a unit/area website or app or a digital business card make sure you get started before February 14th for the biggest savings we offer all year.
This entry was posted in QT Office® on February 10, 2017