4 Easy Ways to Promote Your Mary Kay® Personal Website Legally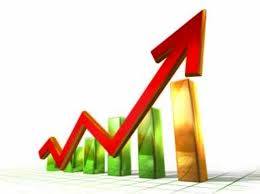 One of our QT's wrote in and asked if we had any ideas on how she could promote her Mary Kay® website without getting into trouble, so I'll go over what I read about the MARY KAY® PERSONAL WEB SITE PROGRAM.
The first and most important thing to remember is

Follow the rules!

If you try to do any advertising outside the rules, it may work in the short run, but it's not worth risking your entire business to do so.
You are

not allowed

to use any trademarks like "Mary Kay©" or "MK©" but you are allowed to use your Title. For instance, "Mary Kay© Independent Beauty Consultant", or "Mary Kay© Independent Sales Director".
You are not allowed to buy ad space on another site, and this includes paid advertising like Google pay-per-click.
You are not allowed to claim that Mary Kay© supports your website.
You cannot modify your Mary Kay© website (for instance, you cannot put a frame around it).
You are not allowed to sell your products on Ebay or other online auctions.
OK, I know that sounds like a lot of "you can't do", but there a several ways you "CAN DO".
Also, I would like to point out that Mary Kay© designed the advertising like this on purpose to make sure that someone just starting out would have the same chance as someone who has sold the product for years.
Imagine if anyone could just pay for advertising… that would mean the woman with the most money could buy the most new clients by using pay-per-click… and because of this, anyone that did not have the budget to compete with them would be at a huge disadvantage.
And if anyone could sell products on eBay, then this would drive the price down of YOUR products… not many people would pay full price if they can just buy wholesale at an auction site!
Here are some ways you CAN advertise:
1. Print your website on your business card (I know this one is obvious!). You should add a "call to action", which is something that tells the person to "act now". A great call to action would be "$50 Dollars of Mary Kay for the $25 for New Customers only". Another one would be "Let me send you a free birthday gift!" And my favorite "Ask me how you can get 1/2 off Mary Kay Every Time!" Be creative and try several different ones to see what works for you.
2. There are a few terms that Mary Kay© has approved for linking back to your Mary Kay© personal website, so use one of these terms in your email sign off (click here to learn how to create an email sign off for Gmail) If you have a different email provider, just go to YouTube and click "how to create an email signature in (insert email provider). Oh, and here is the approved verbiage for linking:
"Shop online with me, your Mary Kay Independent Beauty Consultant: [insert your Mary Kay® Personal WebSite URL]"
"Interested in a free makeover? Visit me, your Mary Kay Independent Beauty Consultant: [insert your Mary Kay® Personal WebSite URL]"
"Beauty is just a click away! Visit me, your Mary Kay Independent Beauty Consultant: [insert your Mary Kay® Personal WebSite URL]"
"Shop 24 hours a day! Visit me, your Mary Kay Independent Beauty Consultant: [insert your Mary Kay® Personal WebSite URL]"
Any of these are great!
3. Blog! You can get a free blog account from sites like www.blogspot.com or www.wordpress.com . Remember though, when you are blogging you are teaching about how to apply makeup, you are not selling your product. At the bottom of your blog, you can put one of the above links. You can also ask "Would you like to learn how you can make extra money part-time from home? Please send me an email and I'll tell you how".
I would love to hear your comments below. Thank you and subscribe if you would like to receive our next blog!
4. Use your existing invoices to promote your website by writing a message on there. This way, you are encouraging your customer to go directly on-line to purchase their products. You can still drop the product off in person if you like, but the more time you have to focus on prospecting, the better.
QT Office is the all-in-one Business tool that is based online. It has been specifically designed for Consultants and Directors to organize their customers, inventory, invoices expenses and more. Get more done in less time! QT Office, Making your business Beautiful.
This entry was posted in QT Office® on April 18, 2011