5 Ways QT Office Is Better Than Boulevard® (Main street Software®)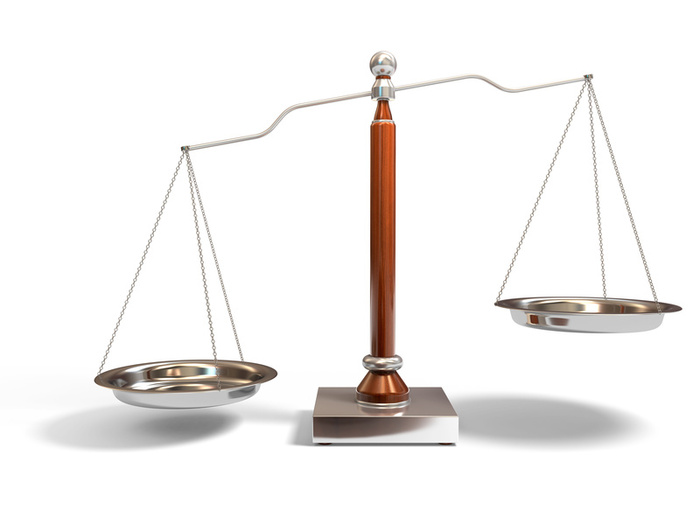 5 Ways QT Office Is Better Than Boulevard ® (Main street Software ® )
If you have been in or around Mary Kay® for any length of time, you have probably heard of "Boulevard®" (created by Main Street Software®). The program has a lot of great features, but there are some serious flaws with the system, so we (at QT Office®) decided to make sure we had a better solution from the start.
1. The biggest flaw for Boulevard® is that it's downloaded directly to your computer. This means that if your computer ever crashes, then you can LOSE ALL YOUR BUSINESS INFORMATION. True, you can back up the data, but the auto back up is saved to the same computer (so if it crashes, what's the piont of the back up?) You can back up the information to something like a flash drive, but that's one more thing you have to remember and also keep up with.
QT Office® is based online, and that means we automatically back up all our user data in several locations at once. This also means that if your laptop crashes, your business doesn't. And since we are online, you can also share your account with an assistant from a different location.
2. Boulevard® costs over $100 dollars to get started. If your a director, it's expensive, but if your a new consultant, it's even worse. You may think that a new consultant "does not need to track their business", but think about this: Wouldn't you rather have a new team member building the RIGHT skills from the start so she can concentrate on the sales end.
QT Office® is only $9.95 a month, and we offer a 30 day free trial. Even better, we have a referral program, so you may NEVER have to pay at all. For every person that gives QT a try, and puts in your username, you get a free month. It's that easy. We even have a printable PDF that will add your referral code to a brochure you can print for your referral package to make it even easier to share it with your unit.
3. Boulevard® makes you pay for updates, and even worse, you may have to wait for an update CD to be mailed to you. This means that your inventory can be off because the new products are not even in the system yet.
QT Office® updates for you automatically so you do not have to wait for a CD, it's also included in your low monthly subsciption service so you will not be surprised by another bill.
See what Mary Kay Independent Sales Director Lissette Arroyo-Ortiz has to say about this.

"I am very impressed with the way QT Office® has set up the categories to help in areas of my business that I needed most help in.
I have suggested your program and service to all my unit members and have only used QT Office® 3 days now.
I imported all my inventory very quickly. Everything was up-to-date and I didn't have to wait on a program cd to update my inventory with new products.
Having used a brand 'X' program for my business for 6 years, I am sold on what you have to offer because of what I have been able to experienced in just a few days.
The support and answers to my questions were immediate and for that I am grateful. I love the idea of my QT Office® being mobile and see great things happening for your company because of the ease of services you offer.
My unit will be soaring to new heights like never before – Thank you so much for all you do to make the 'paper process' of my business run so smoothly.
P.S. I love your tutorials, very easy to understand!
Blessings, Lissette"
4. Boulevard® tries to up-sell you training DVD's. The first thing I think is "Why is it that complicated?" and the second, Shouldn't training be free?
QT Office® thinks training should be free, so we have posted step by step videos (for no additional cost). We also offer one on one phone support (free) if you need a little extra help.
5. With Boulevard®, you are limited to one person using the program on one computer at a time (so if you and your assistant are located in different places, then only one person can use it).
QT Office® was designed from the start with the idea of letting you work your office in different ways at different levels:
Consultant – Start off right by learning the right business tools to help you automate your office tasks without spending a ton of money in the mean time.
Senior Consultant and above – Help your team work their business correctly which frees up your own time to concentrate on income producing activities
Directors and above – "Hand off" QT Office® to your assistant, You will be making sales when you are "on the go" and the sale from your phone will be sent back to your assistant (and tracked for your end of year tax sheet). Even better, if you have to get a new assistant, we can help them with any questions they have. This means you will not hit a big speed bump during the tranistion period.
Nationals – Help your area EXPLODE with the power of compound with interest. If your entire area saves 3 hours a week (and put that time to better use), everyones few hours will add up to extra weeks of powerful growth for your area.
And don't worry, if you are already using Boulevard, you can import your business information directly into QT Office®.
Are you ready to START YOUR 30 DAY FREE TRAIL ?

"I am very impressed with QT Office®! Your response to questions asked have been extremely prompt. This is the best customer service that I have ever received! Keep up the good work. I LOVE the site!You have thought of just about everything that a consultant could want to know".
Barbara McIlveen
This entry was posted in QT Office® on January 10, 2012