7 steps to Grow your Mary Kay business by growing your social media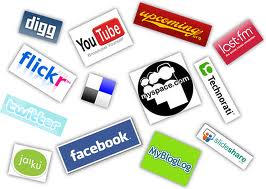 As a Mary Kay Consultant, you have some fantastic tools at your disposal that can help promote and grow your Mary Kay Business. The best part is, that you do not need to spend a lot of money creating anything from scratch (like a high quality digital video). Let's take a look at some ways you can take advantage of this:
1. Put your Mary Kay information on your social media profile page
I know this seems simple, and that's because it is! The important thing is to make sure you are not overlooking this easy step (you would be surprised at how many women don't take advantage of this, and I hope it's not you!)
Important note: Mary Kay has provided social media guidelines that can be found by logging in to www.marykayintouch.com and click on "business tools" and then clicking on Digital zone to see all the guidelines you will need to follow from Mary Kay corporate. They really are quick and simple, and I know they can grow your business.
No matter if you are on twitter, Facebook or linked in, your profile will ask something along the lines of "Employer", "Company Name", "Current Company" this is a great place to promote your business. According to Mary Kay InTouch guidelines you will not want to enter "Mary Kay" or "Mary Kay Inc.", but there is a simple way around this:
What you do want to fill in would be your full official title. For Example: "Mary Kay Independent Beauty Consultant", "Mary Kay Independent Sales Director", "Mary Kay Independent National Sales Director".
Mary Kay has already provided you with a great description that you can simply cut and paste into your profile page.
"As a Mary Kay Independent Beauty Consultant, I sell Mary Kay skin care, body care, fragrances and color cosmetics. I can also help other's who are interested in starting their own Mary Kay business"
2. Make sure you have your Mary Kay website on your profile
If you don't have it on there take a quick minute and do it now. That's the first step in promoting your website, but make sure it's not your last. Keep it posted on your status often. www,marykayintouch.com gives you great company approved links that are ready to post, here are just a few.
"Interested in a free Makeover? Visit me, your Mary Kay Independent Beauty Consultant" (insert your personal website here)
"Get the latest makeup and skin care trends, Visit me, your Mary Kay Independent Beauty consultant" (Insert your personal website here).
"Free Gift with Purchase. Visit me, your Mary Kay Independent Beauty Consultant" (insert your personal website here)
3. Show off a little
You only have to attend one Mary Kay event to know this company is special. Be sure to use your Facebook photos to show this off. Keep a fun picture of you on your profile picture and don't be afraid to mix it up. It only takes a few seconds to change it so keep your fans, friends and followers guessing.
Some great photo ideas would be:
Post a picture of you and your new team member (and tag this person so her friends will see the post as well)
You in front of your free company car or the car you want to win
You at a skin care class
You in the front of your unit meeting earning a great prize
You opening your star consultant prize when it comes in the mail
Everyone will be so intrigued by what you have going on in your business and your profile picture is just one small place so don't stop there. Use your photo section to showcase your growing business. Post a series of photos of all of your fun Mary Kay events. I promise you there are very few people in the world that are having as much fun at work as you are. It's one thing to post "I love my job" but it's even better to show them why.
Also post pictures from unit meetings, career conference, and Seminar.
And don't forget to get your customers in on the fun. This could be a great place to post after makeovers to show off your skills. Always ask and always be respectful when you are posting pictures of others. Take a moment and tag others in the photo. This will allow your photo to show up on their page and help to get the word about your business out. You never know when someone who sees it on their page will be in the need of a Mary Kay consultant.
4. Post a video
This is so quick and easy. Mary Kay has created a great YouTube channel. In only a few minutes you can have one of these great videos on your social media page.
Here is a quick video that shows you how
And don't forget to comment on the video after you post it so everyone knows what's on your mind =)
5. Tell me what you love about your products
www.marykayintouch.com gives these suggestions on great ways to do this
"I love the TimeWise Miracle Set!"

"Mary Kay Satin Hands is my all time favorite product"

"Mary Kay Timewise Microdermabrasion makes my skin feel great!"
Keep it simple, fun, and most of all, keep it on your status. You don't have to try to sell products on your status; this is not the right place to do this. If you are pushing products everyday on your status update, people will quit reading it because it's too "salesy". (I made that word up) =) The reason people log onto social media is to feel connected to family and friends. Just share your life experiences with them, share how much fun you are having, and I guarantee you will have a better response than if you are only talking about your products. Mary Kay Ash said it best when she said "Nobody likes to be sold, but everybody loves to buy". Isn't that a great quote?
6. Use event invitations wisely
Event Invite is a powerful tool that Facebook offers and I love it! I love it for my business and I love it for my personal life. My best advice would be to "use it" but don't "abuse it". You know what I mean! Don't invite everyone to everything all the time, or they will quickly become annoyed.
What you should do is look at your contacts and think who you should invite to the event,. Who could benefit from the event and who would invite others. Focused invites win every time.
If you do all the above you will increase your Mary Kay Business, but if you take it one simple step further, you will increase your business by so much more….
7. Grow your connections!
This is the key to doubling your success. Reach out to people you know and continue to add the new friends you meet along the way. I know this may seem simple (and it is), but it is also very impactful if you do it all. This is the perfect combo for social media success.
If you would like to receive more valuable information from QT Office, be sure to connect with us in the social media world! (just click on the icons at the top of the page, or enter your email address on the right to get new blog posts emailed directly to you)
Connect with QT On Facebook
Connect with QT on Twitter
Connect with QT on YouTube
This entry was posted in QT Office® on March 06, 2011