Earning more Mary Kay profit is as Simple as Sharing a piece of Gum
Would you like a piece of gum? It's a simple question; you may ask a friend or even a stranger that happens to sit beside of you. There are really only two answers: yes or no
If you said "yes", then I would share a piece of gum with you
If you said "no", I would put the gum away
I wouldn't be affected by either answer, my day would not be ruined or my feelings hurt. Believe it or not, this is the same way I make myself look at my business. I make the choice not to take it personally. I'm not going to pretend it's the first thought that goes through my head, it may not even be the second (I am human after all!), but I make the choice not to take it personally and I make sure it's my final thought. It is a little easier when it's a piece of gum, but the concept is the same.
There are many reasons a person may say no to your product: They are too busy, it may not be the right time in their life, or perhaps they have a misconception about what you are offering. None of these reasons or the long list of any other objections has anything to do with you or Mary Kay. They are personal views of another individual that you cannot control. You are not defeated when you get a "no"; you can only be defeated if you let that "no" stop you. As long as you ask, then you should not be hard on yourself.

Mary Kay National Sales Director Tammy Crayk said it best
"A pity party is the most expensive party you will ever throw yourself"
So the next time you get a "no" and it bothers you and makes you doubt yourself, I want you to spend a dollar on a pack of gum and think about this article, make the choice not to take it personally.
There are plenty of women that love Gum and you will have another opportunity to offer a piece.

Jamie Hogan
Founder/CEO
QT Office
Are you a Mary Kay Consultant or Director? We would love to show you how we can make your Business Beautiful! =)
Cick on the picture below to find out more.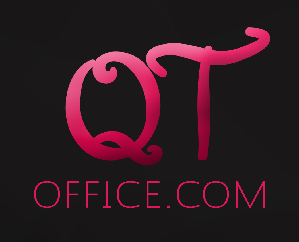 This entry was posted in QT Office® on March 09, 2011