How to do a Phone, Skype or Facetime Mary Kay® facial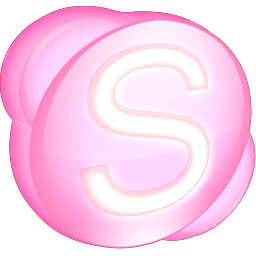 Your Mary Kay® business will always be built one face at a time, but this doesn't mean you have to be face to face. Today's women are busy and may find it hard to schedule a time to meet with you in person or to have a skin care class or make it to a guest event.
A great solution to this is a phone or Skype facial (or Apple's "Facetime", and this is especially true for the younger generation.
(If you don't have a Skype account, you can get one free here)
Or, if you have an Apple device you can use Facetime free.
Part of any facial is to have your future customer try your products, so you will want to make sure you get them to your new potential client before the facial appointment.
You have a few different options to get samples to them, just choose what you think will work best for you.
A.  You can go to a craft store such as Michaels
B. You Can order bags online. I like www.mygirlfriendshouse.com  (A very popular website for consultants and Directors). The bags are called "Zip Lock Type resealable Bags" and they come in packs of 100; you will want a very small size (If you get the larger bags then you will waste more products".  My Girlfriends House sells the smallest I can find  (it's a 1" X 1"), and they are a great price ($2.00 for 100 of them).
Your next size up would be a 2" x 3". This size may use a little more product but it has more room for a label . (They are also $2.00 for 100).   You will then add a small amount of each step of the miracle set into these cute little bags.
_____________________________________________________________________________
You can choose to label them by name such as "cleanser", "day solution", "night solution" and "moisturizer", or I have also seen these numbered instead.  Just keep in mind that with numbering it could be a little confusing for someone that missed an appointment…. Still, most people know that 2 comes after one!
Think of it this way 1 is for cleanser, 2 for day solution, 3 for night solution…need I say more? The downside to with only having numbers it could lead to someone applying both day and night solution at the same time. You could also think about printing a small instruction sheet (you can print multiple per page).
_____________________________________________________________________________
C. Your Third option of course is to order nicely prepackages samples from www.marykayintouch.com (under section 2). It is a bit more expensive but everything is packages very nicely.
Any way you go you will want to put your samples and instructions in a cute gift bag. One type of bags are Cellophane bags (often referred to as "cello bags"), they are a great way to go.  They are very inexpensive and you can choose clear or select a fun print.  It makes it really fun to receive and feels like a present when they are opening it and pulling out of their goodies.
You could also go with Organza bags; they are see-through fabric that tie at the top with a draw string. Both of there bags can also be found at www.mygirlfriendshouse.com for very cheap.
All of this is just helpful advice to get you on your way to making money from phone/Skype facials and party's. The important part is not how you make your bags it is just that you make them and get them out.  Don't be afraid to keep a few extra in you purse for when you meet a sharp woman.
One of the great things about hosting a "Phone Facial" is that you do not even have to leave your house or get out of your PJ's to do so.  With Skype you will just need a web cam, a microphone and Internet access.  You may find that your computer already has this build in (I just treated myself to a new MAC and found it was all built in).   Skype is free to communicate from Skype to Skype, meaning if they have it and you have it = free to use, and this includes the face to face video feature.
If a potential customer says that they cannot make the class, you can say "do you Skype?"  There answer should let you know if you can pursue the online facial.
If you are new to Skype, then practice with a friend and get really comfortable with it and its function.  (You can even practice Skyping with someone in your house if you have two computers… Just for practice of course!)
 VERY IMPORTANT! DON'T FORGET TO CLOSE THE SALE!!! (Just like you would at a normal skin care class or facial when you are sitting right in front of them).  Do not rely on them to get back with you or to go to your website and order. It may be tempting to treat it differently just because they are not physically there but you will have much higher selling success if you close your sale now.
Remember you are holding your facial this way because they are either far away or too busy to meet you in person; Let them use your website for reordering there favorite products, but for now instead of asking what products you would like to take home with you tonight ask, "what products would you like to have shipped to you right away?"
This is even more attractive now that Mary Kay offers the customer delivery service; you can offer them what ever shipping option you offer or offer Mary Kay's CDS.
Another thought, the person you are Skyping with is Tech-savvy, so this is someone you want to add to your team! A simple statement you can say to start layering this person is "Another great thing I love about being a Mary Kay® Consultant Is that I can work right from home using Skype". The goal would be to peak their interest in doing the same.
This whole Idea can also work on Apple's "Face Time", but don't skip the normal face to face appointments! This is meant to add another tool for your business! Keep holding those classes and add the online facial to your Purse of Tricks. =)
This entry was posted in QT Office® on April 12, 2012