Raise the Bar and watch your Mary Kay® unit / team grow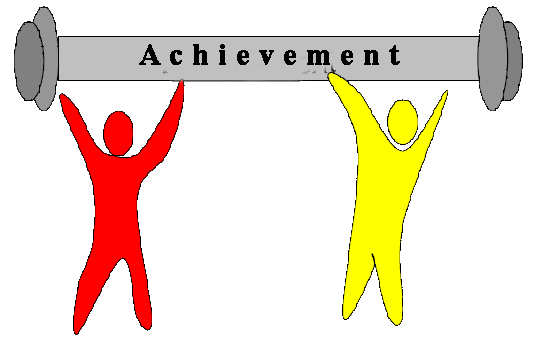 Hi guys, this is Brice. I wanted to step in for Jamie this week to write our QT Office Blog because I was super inspired by my recent trip to Michigan! You see, we get to travel and meet some very inspiring people and that's just what happend this past weekend.
I went to Lansing, Michigan to teach at Stephanie Lenards "January Jamboree" where I took a ton of notes while hearing the guest speakers talk.
One of the guest speakers was Andrea Costly Whitcomb (Future Executive Senior Sales Director) and I had to pull out the voice recorder app on my phone because I ran out of paper in the first 5 minutes.
I'm going to pull (what I think) are two of the best topics and try my best to explain what they mean here. Hopefully I don't leave anything out!
The first idea that stood out was called "Raise the bar", and here is a break-down of what that actually means:
While you are growing your unit, you will find yourself "chasing" some of your consultants and trying to get them to do everything the right way. This is natural; you want to see them do well in their personal business and grow as people.
The reality is that you spend a lot of energy trying to help a lot of women that may not want help, or may not be ready for help at this time. After all, YOU CAN ONLY HELP SOMEONE THAT WANT'S TO BE HELPED. (That's good advice!)  So where does "raising the bar" come into play here?
Simple, if you raise the bar and give a goal to reach for, the ones that WANT to reach for the goal WILL reach for it. Yes, it's true you may lose some people from your team, BUT you will keep the ones that actually WANT to be there, and they will invite more women just like them; women that are serious about their business. Also, it's important to note that they do not have to make the goal, but they do have to TRY to make the goal and WANT to make the goal.
If they do not WANT to reach the goal, or they do not TRY hard enough, then they are just not that serious. It's not like you have to prevent them from coming to the meetings =)  This is just a way to see who is here for the "party" and who is here to change their lives.
I also want to mention, that you do not have to give up on someone; they may come around and realize that this business is the answer, not the problem. The big difference here is that you do not want to DRAG anyone across the finish line, because it's just going to slow YOU down. 
Next week we are going to go over another one of Andrea Whitcomb's wonderful topics "The right way to say "No" and how it effects you and your Mary Kay Business". Andrea is a power-house, and better than that, she's super-cool, easy going and you just want to be around her. If you ever run into her, say hi, you will be glad you did!
Brice King
COO
QT Office
What!!!??? You're not a QT yet?
If you are running a Mary Kay Business, then you may want to find out what QT Office can do for you! Click on the link to find out more.
This entry was posted in QT Office® on January 27, 2012