A Great Valentines Day Gift Idea for your Mary Kay Business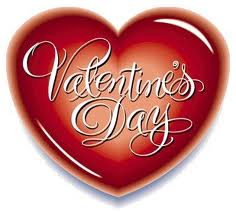 Valentine's Day comes every year, and with Valentine's Day there is a great opportunity for your Mary Kay Business!
I would like to share the best idea I have heard for using Valentine's Day to increase your sales, and I would LOVE to hear your ideas as well (you can post them in the comments below). You may find a great one here, or be able to share one with someone else. =)
OK, here is the best Mary Kay Valentine's Day gift ideas I have ever heard (from one of the youngest Mary Kay Senior Sales Directors in the company).
Contact local hotels, and offer to create 3 different "Package" deals as an option for guests staying at the hotel. It can be something really inexpensive, to a huge gift basket. There are a few really important points to remember.
1. You want to hit three different price points. Each person will have a different budget.
2. Think about the "WIIFM" (what's in it for me) for the hotel manager. You should offer them a percentage of your sales (it doesn't have to be a lot), and remind them how the "other hotels will not be offering this to their guests.
3. There are a lot of hotels, so don't get discouraged if you get a few no. (This business can have a few of those!) Remember, you are offering a service, so if someone is not interested, that's OK.
4. Small hotels can have less "red tape" and can often make decisions more quickly, but the big ones like the Marriott will have more chances (more rooms). The more you contact, the better your chances are.
5. Get the guest information from the hotel. You can use this line "I will need to create a receipt for Mr. (insert name), may I have his information for that?". Add this person to your customer list because they have already shown the need for your service, and probably like the convenience of your personal touch.
6. This is your first impression for the hotel, and your new customer. Make it count! Make that basket beautiful! This could be the determining factor for you getting a "customer for life".
7. Thank any participating hotels with a personal written note, and a small "thank you" gift basket. This can go a long way.
That's the best one I've heard, and a great way to make new clients and increase your sales.  I would love to hear your ideas as well, please post them below!
And if you would like a little help with your Mary Kay Business, then QT Office can help you track your Mary Kay inventory, create invoices for your business and more. It's the Mary Kay Software that is based online and designed to help you get out the door and accomplish more!
This entry was posted in QT Office® on February 12, 2011