Acheive your Mary Kay® Goals AND win a Cadillac handbag

Here is your chance to win your very own Cadillac handbag!
QT Office is giving away the handbag pictured above just for giving us a try. When you register, your name is entered in as a "Ticket". We do not want to leave our existing QT's out, so we have also decided to give a "ticket" to any QT that refers a New QT to the free trial.
We will hold the drawing in just a couple of weeks, and announce it in a new blog and on our website.
And Remember, if you have your own Mary Kay business, you need a Mary Kay business system. QT Office is designed just for Mary Kay Consultants and Directors! We pride our self in having everything you need to run your business quickly and efficient.
Get off to the right start by putting the systems in place that will make you more successful in the long run
All the tools are very simple to use (if you can use email, you can use QT)
Manage your customers, including follow-ups, invoice creation and purchase history
Know what's on your shelf at any time AND know who wants that product by looking at their history
Save time with invoices that auto fill in customer's names and information, then select the products they are purchasing from a drop down list.
See your appointments and upcoming events on your calendar, including your 6 most important things for that day AND have them emailed to you (or turn it off if you do not want the reminder)
Get more out of your day EVERYDAY
Import your customers and inventory orders directly from Intouch
Access your business from anywhere you have an internet connection. Want to work from the beach? You can do that!
When you become a Mary Kay® Sales Director, your assistant can run your business from the same account so transition is super easy.
But don't take my word for it
National Sales Director Gillian Ortega Said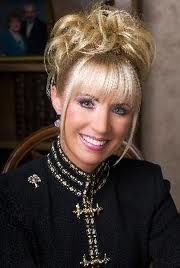 "I could have only dreamed about having something like this to organize and manage my business."
So Why wait?
As always we have a 30 day Free trial and then it's only $9.95 a month, An you may win the great Cadillac handbag. Click on the picture of the Cadillac Purse below to be taken to the free trial, and get ready to put your busines into high gear!

This entry was posted in QT Office® on April 03, 2011