Are you Just another Mary Kay Consultant?

Now, before anyone gets offended, when I asked the question "Are you Just another Mary Kay Consultant" I'm not referring to selling Mary Kay being demeaning in any way, I'm referring to the importance of standing out from the other Mary Kay consultants that are in your local market… but if it got you to read this article, I guess it's not a bad title =)
Ok, so the topic for today is how to make yourself stand out in your local market, and change your customers thinking from "I need to call a Mary Kay lady to get more cleanser" to "I need to call (insert name) to get more cleanser, she is always there and I highly recommend her". Lets get started!
In the recent article, How to grow your Mary Kay Business in Two Easy Steps (Part 2) we talked about creating "Raving Fans" by using the "Wow" factor. The basics of creating the "wow" factor are showing your customers UNEXPECTED APPRECIATION. Today we will give some examples of how to show the unexpected appreciation, and a couple tricks that will reinforce your name and face in their minds. You would be surprised on how many of your customers will buy product another Mary Kay professional if they are there, and you are not. In a perfect world, your customer would say "no thank you" and think, "(insert name) would never do this!"
First, lets cover the basics (and this is directed more for your new customers, because they do not really know you yet), so your priority will be to build that relationship.
The first time you meet your customer you will collect some basic information from them to include their name, phone number, and address (if it was a sale), and you will want them to have the same. You are off to a great start, so don't let your momentum stop now! I'm not talking about trying to sell everything under the sun to them either =) This person could be a new customer, or just be someone that you met at a networking event or a friend of a friend.
Lets put a follow up system in place. The times for contacting them will vary, but it's a lot like a first date, if you call too soon, you will seem desperate, but if you wait too long, then you will not seem interested at all (or worse, they will forget you all together). Mary Kay Ash Suggested contacting a customer 2 days, 2 weeks and two months out, but this was referring to providing good customer service (to make sure they liked the product, and to be their just in case they needed something else). I would recommend a few more contacts for the first month, then contacting them on a regular basis after that.
For example: Let's say you just met Patty at a networking event and you just got her card. In two days you could type her email into Facebook and send her a friend request, or you could write her a hand-written note. A week out you could give her a personal call, and two weeks out you could send her a small item of value (like a sample: "I think this color would look great on you!"). Here is the big "secret", you are branding yourself as the "non-pushy Mary Kay expert". Even if this person never buys anything, she will think "wow, (insert name) is so nice. A couple of months down the road you can send a nice letter with a testimonial included that relates to something you are looking for. For example: Let's say you have a testimonial from a client you did a wedding for, you could send a letter that read something like this: "Hi Patty, I hope you liked the sample. Let me know if you would like to try any different shades. By the way, I really want to get together a teacher appreciation day together, do you know any teachers personally? I would love to meet them. I included a testimonial from a paste teacher. We had a great time at the last one we did. Thank you very much and let me know if you are anyone you know has any questions about skin care, I'll be happy to answer them".
Notice how non-pushy this is? The great thing is you are establishing yourself as the expert, and building a great reputation at the same time.
Another simple way of getting your face in front of potential and existing customers is to send a business card (with your face on it) every time you send a note. www.QToffice.com has your picture embedded directly on your invoice as well.
If you are looking for Mary Kay Software to track your Mary Kay Inventory, Mary Kay Customers and help with your Mary Kay Expense tracking, then click on the picture below to start your 30 day free trial.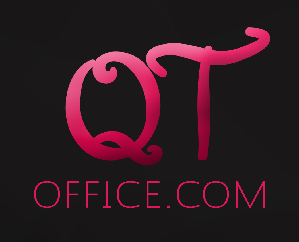 This entry was posted in QT Office® on March 02, 2011