Are you ready to take your Mary Kay business mobile?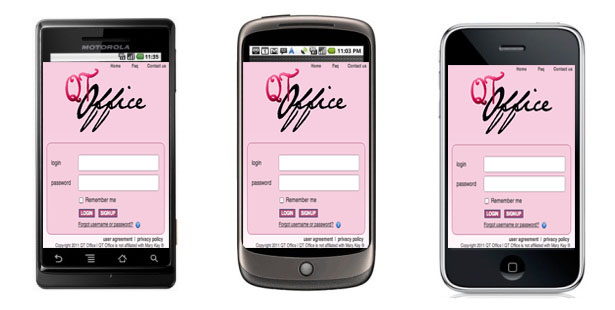 Now you can run your Mary Kay Business right from your Iphone, Droid, Blackberry, Ipad or any other Smartphone!
So far, QT Office has provided the best way to run your business from any laptop or computer, but now you can also use your phone as well (because you do not always carry around that laptop). All of the features you will need to use while your out and about are available. Things like:
– creating invoices
– adding expenses
– entering in new Mary Kay Customers
– Checking to see if you have a product in stock
– updating your 6 most important things
And a lot more cool features.
If your already a QT, then just go to www.qtoffice.com/mobile from your phone to sign in (you do not have to sign up again or anything, you already did that from your computer AND we will be uploaded to the App stores soon so you can download it right to your phone). Both your accounts will "talk" to each other so if you update in one place, then both places will be updated and you will be good to go. And it's all backed up online as usual, so you don't have to worry about losing your information when you get a new phone or if your computer crashes.
What! Your not a QT yet? (that's what we call our members).
Then we invite you to try QT Office free for a full 30 days, then it's just 9.95 a month if you decide to stick with the service. No contracts, no cancelations. And you even get a free month for every new QT you refer (that's how most new QT's hear about us).
Please let us know if you have any questions and feel free to comment below =)
Click on the link below to start your free trial ow www.qtoffice.com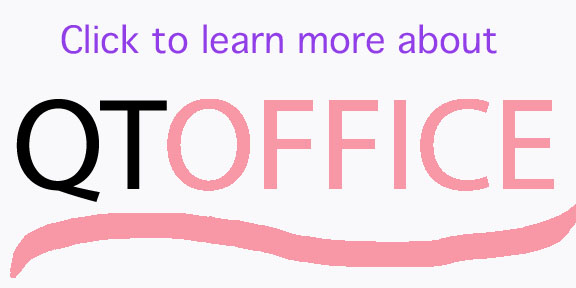 This entry was posted in QT Office® on June 27, 2011