Booking Dialogues by Lisa Anne Harmon
Updated by SSD Melissa Mays & Tips from SSD Chatney Gelfius
The Booking Dialogue by Lisa Anne Harmon is filled with tips and guides to best help you and your success. Within her first year of being a Mary Kay consultant Lisa Harmon earned seven diamond rings in the court of sales and sold over $36,000. She became determined to meet her weekly goals and eventually started a remarkable unit that has been to the Circle of Excellence for 11 years. By living through the Golden Rule, Lisa has been given the title of "Miss Go Give". Lisa strongly believes that women should be accomplishing their financial independence by having a growing, strong MK business.
Below are Booking Dialogues by Lisa Anne Harmon. It is divided into booking tips, Perfect Start, Turning A Facial Into A Class, Booking Blitz, Tentative Date Booking Approach, Mary Kay's Correct Booking Approach, Follow Up On Profile Card Referrals, Preferred Customer Program Follow-Up, Warm Chatter/Thank You Gift, Before & After Portfolio, Booking and E Class, Booth Follow-Up, Inviting A Guest To The Meeting, and Booking An Interview.
The more booking scripts you have, the better! When you are familiar with the different types of booking scripts, it will help you focus upon which script you need for your client phone calls. It's kind of like choosing a certain lip gloss color for a special event.
Click and download to keep or print, so you will be on your game before you call!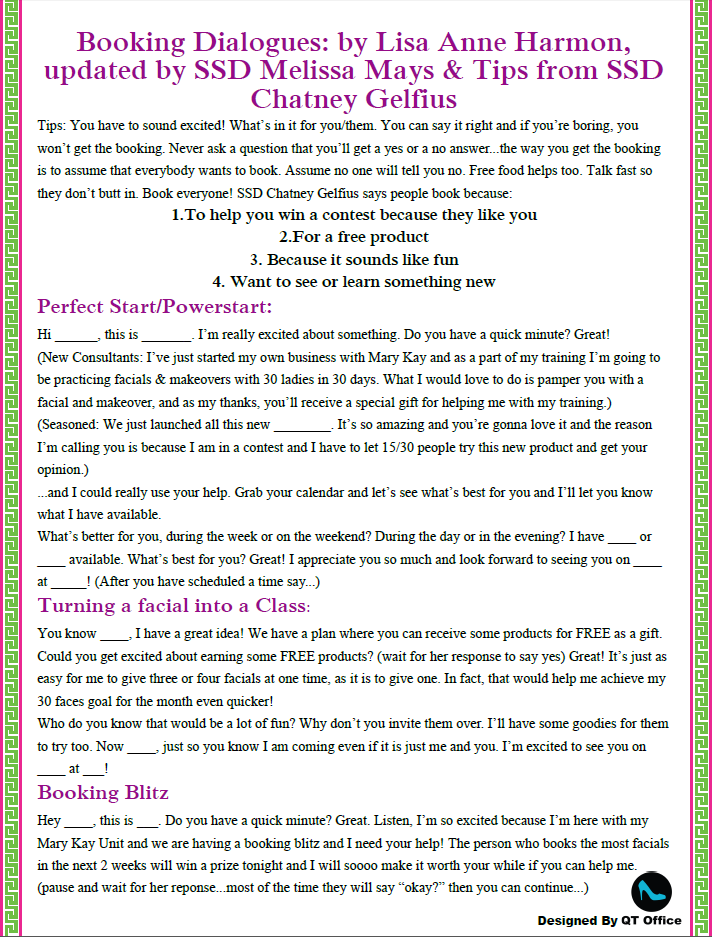 QT Office is adding this Booking Dialogue to our Training Center because we feel this will be most useful for those who are new to booking, or who just want a quick refresher. Just like touching up your mascara, touching up on your skills will make you even more polished! Check our Facebook, Pinterest, and Twitter pages! Keep in touch by subscribing to our weekly blogs, and if you'd like to have a stylish training center, check out our site and sign up for a Unit Website today!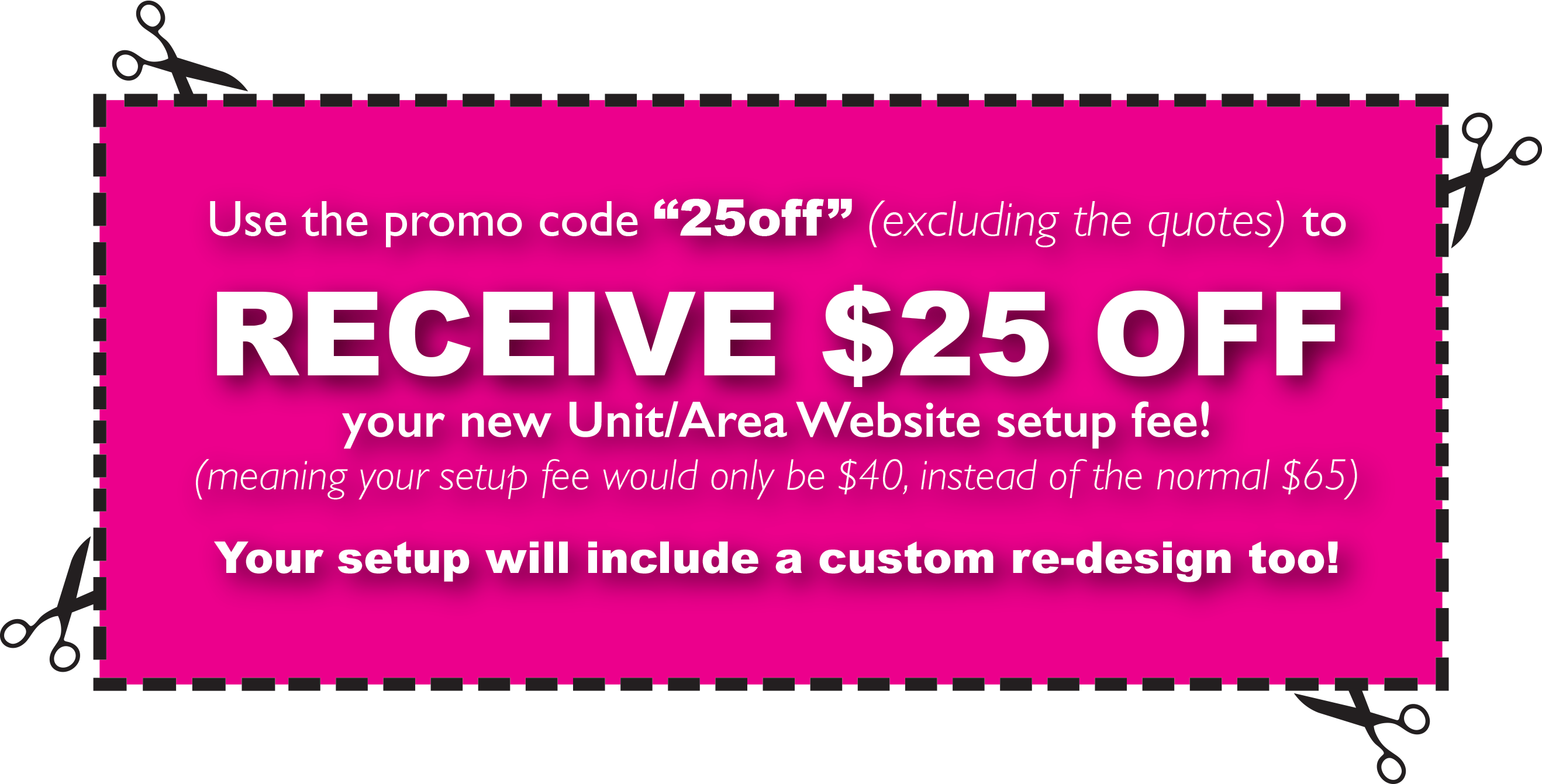 This entry was posted in QT Office® on April 21, 2014