Can you name the differences in Marketing Networking and Selling MK®?
Once you join Mary Kay you are a business owner, and as a business owner, marketing is crucial to your business. Every business that wants to stay in business must
market, network and sell

.  I know this sounds simple but it is important to know the difference between the three. Let's take a look at the differences:
Marketing = visibility:
The purpose of marketing is to draw attention to your business. Marketing can be anything you do to get your business in front of potential customers and there are many ways to accomplish this.  It could be facial boxes, training events, and event booths, blogging and even your Facebook or other social media posts. Think of Marketing as the "big view". It's staying in contact with a lot of people at one time. Generally, marketing is not as personal as more focused types of business connections but marketing is VERY important because you can get your message (your business) out to a lot of people at once then layer from there. Do you have a marketing plan? If not, you may want to think about writing one down. Consistency is the key to marketing and having a plan will help you be accountable. For instance, you may say "I will post 1 Facebook post relating to my Mary Kay® business every day and write two blogs a week. That's a good start!
Networking = relationships:
Networking builds
connections and credibility

, The goal of networking is to build your relationships so strong that people feel so comfortable doing business with and sending business to you that's it's second nature.
Have you heard the saying "your network will determine your net-worth"?
If someone asked your doctor (babysitter, house keeper, the lawn care person… anyone) "Do you know someone that can help me with my bridal party make-up (or any other appropriate event) that your name jumps out of their mouth with an enthusiastic "YES I DO!".
One of the best ways to get referrals is to GIVE referrals. This also means that you want to be a "referral hub". If someone needs a service, then let everyone know that you "know everybody" and can point people in the right direction even if you cannot help them yourself. This is called a "Power team".  If a person thinks about your name you want thoughts like "wow, this person has really helped me…. I would love to send them some business".
Selling = profitability

:
We all know what it means to sell something (exchange a product for money). If you are not selling products (at a profit) then you will not be in business long.
It's important to be reminded of this! I've seen so many consultants price themselves out of profitability by offering too many discounts. There are many strategies on discounting products to increase sales but the one key issue to think about is that you do not want to permanently offer a discount to everyone. If you do this, you will price yourself out of a career!  Good strategies here are to offer incentives on products purchased in bulk, offer discounts on discontinued items and even offer incentives to try NEW products. If in doubt then ask your Director for help on offering incentives. She's there to help AND she has earned her directors jacket so she knows what she is talking about. =)
Also, if you go to a selling event and do not make one sale then don't beat yourself up! Find out what you could have done better and improve from there. You may be able to learn something valuable you can use for next time; you may meet a new team member or you might get a sale or referral down the road. You never know!
Dividing these three areas is the first step in getting your action plan in place. You could do one of these three things very well and still have a struggling business, but if you tie all three together then your business will soar!
If you would like to learn more about how you can be productive (without beating yourself up) then you may want to check our blog
The blog explains what you can control, what you cannot control and how to tell the difference.
I hope you enjoyed todays blog!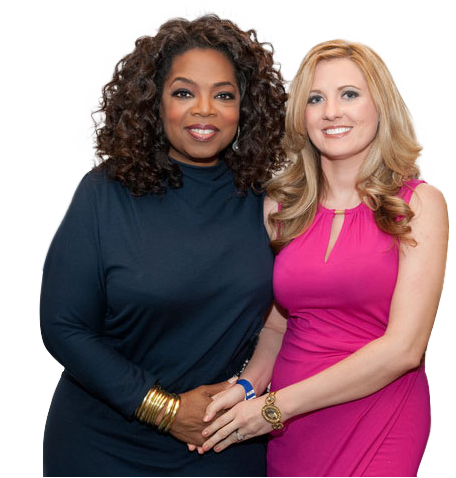 Jamie Hogan
CEO
QT Office
QT Office is the all in one software tool that allows Consultants, Directors and Nationals run their Mary Kay® Office in a fraction of the time. You have all kinds of tools at your disposal like customer tracking, invoice creation, inventory control, tax accountability and a whole lot more. Click on the link below to find out more. =)
This entry was posted in QT Office® on June 07, 2012