Free Dashing Towards Director Tracking Sheet Featuring the New Seminar 2018 Director Suits
The designers at QT Office have created this amazing dashing towards director tracking sheet featuring the new seminar 2018 director suits. This is the perfect tracking sheet to help you keep up with you progress as you move closer and closer to Directorship. In a glance you'll know where you are and how much more you need to go.
A great lesson from Mary Kay Ash to remember during your journey to Directorship: "Don't limit yourself. Many people limit themselves to what they think they can do. You can go as far as your mind lets you. What you believe, remember, you can achieve."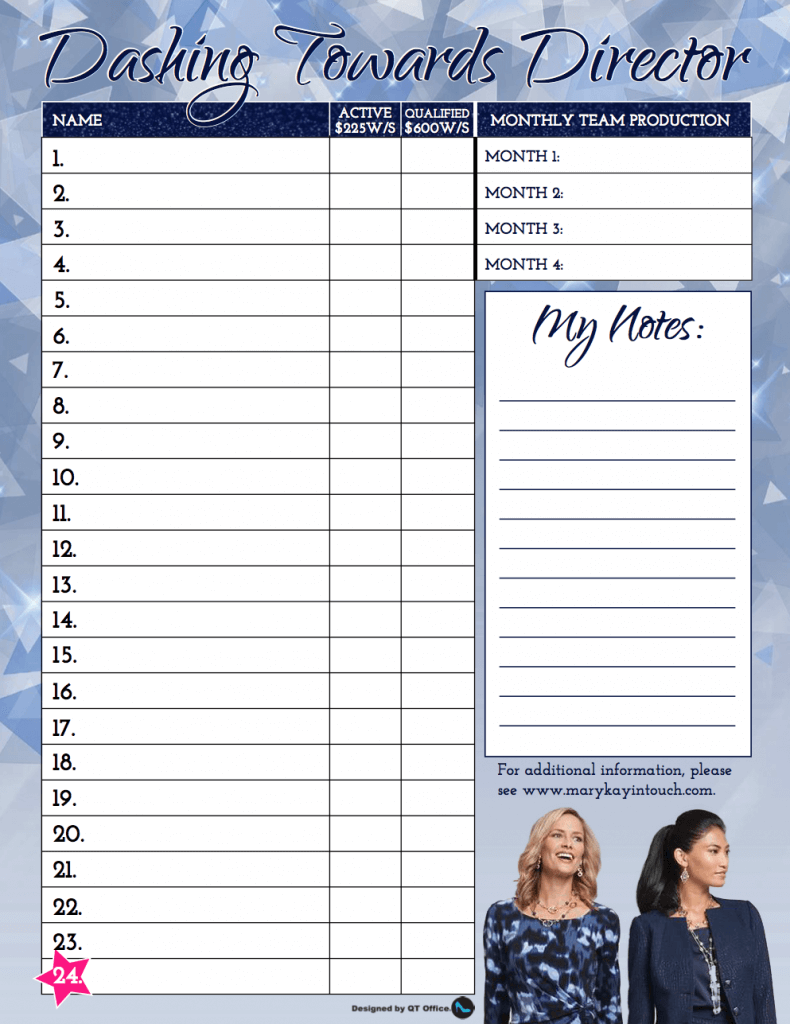 When using the flyers or social media posts created by QT Office, we ask that you please make sure you check all social media guidelines on www.marykayintouch.com when promoting your business to follow the best practices.
This entry was posted in QT Office® on July 04, 2017