Embrace Your Dreams with Mary Kay® September 2016
It's the third month of the "Year of Your Dreams" and Mary Kay® is awarding a beautiful bracelet for the month of August. This month's bracelet says "Live by the Golden Rule". Doing unto others as you would have them do unto you was one of the core beliefs of Mary Kay Ash. She truly believed in helping others achieve their dreams. The flyer below shares the details on how to earn this reward.
Need great selling ideas for your Unit or National area? Our QT Office Training Center is full of them. Give us a call today about getting your Unit Website or App up and running before the holidays.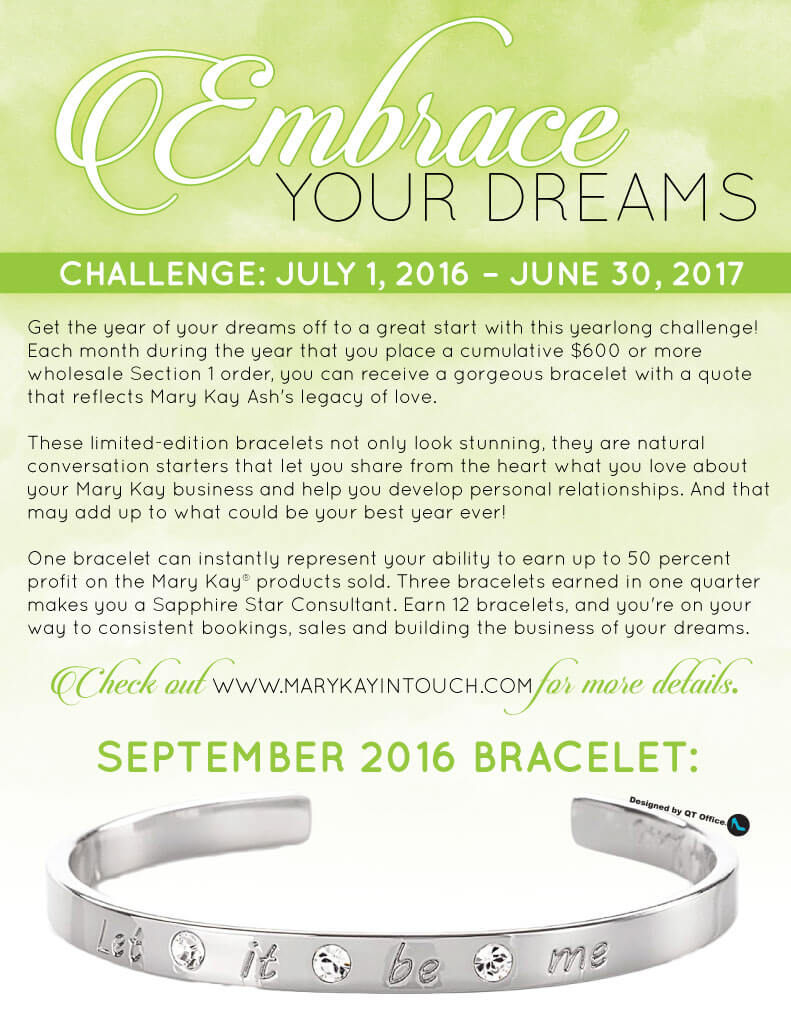 This entry was posted in QT Office® on November 03, 2016