Free printable from QT Office for New Mary Kay® Summer Products
We have created a new Free printable for Mary Kay's® new Summer product line. It will be added to the training center for our unit websites in the Selling category. As always we are committed to having the best Unit Websites for our Directors and Nationals. This flyer has an editable text box that you can use to fill in your information. Make sure you include your name, phone number and Mary Kay® website for those that want to shop online. You can also use this box to turn your flyer into a booking tool by adding your current hostess plan.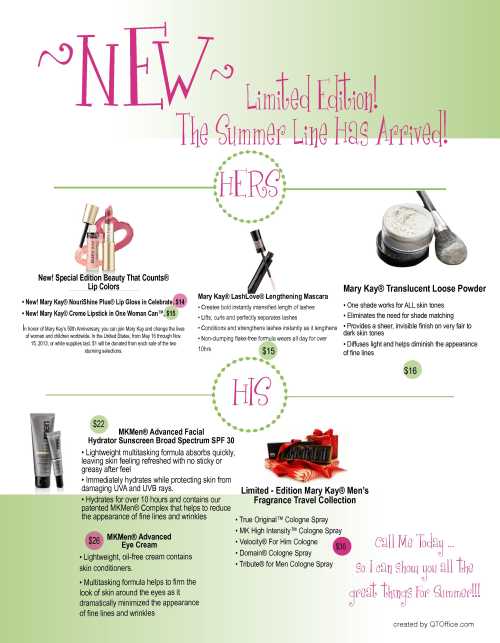 If the items in your training center do not look like this, maybe it's time they did. If it's time to update your unit website give QT a call for a free consultation to compare your current website to what a QT Office Unit Website could look like. Importing of your old website and a personalized domain name are included with our Unit Website maintenance plans.
 1-888-440-7247
Monday -Friday 10am-6pm eastern
QT also offers Email Marketing and QTOffice Manager for you customer and inventory needs.


Unit Website today and don't forget to use the promo below today!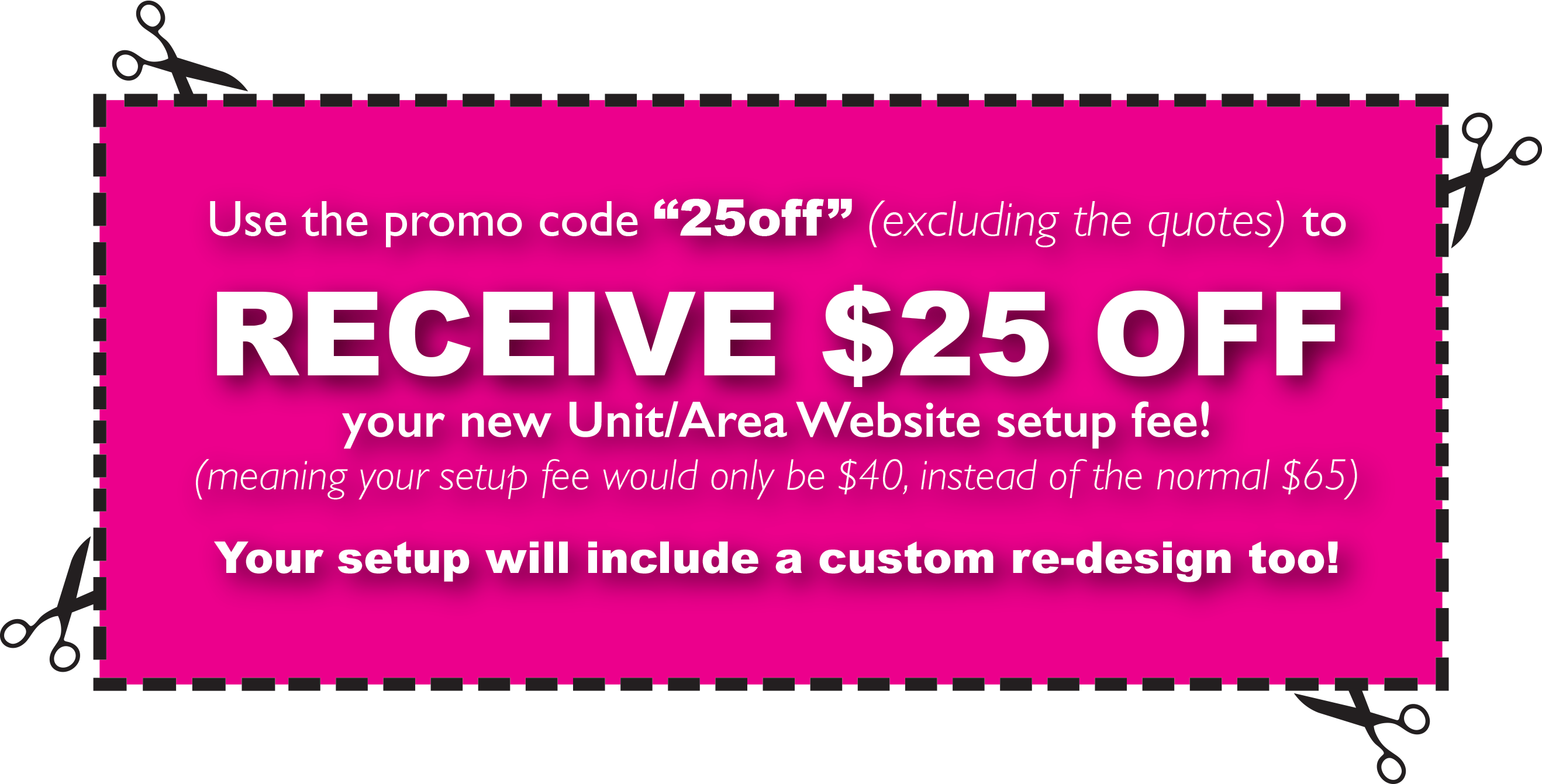 This entry was posted in QT Office® on May 14, 2013