Fun Mary Kay® Flyer for Halloween Booking
Mary Kay® Flyer for Halloween
QT Office® is giving you a Mary Kay® Flyer for Halloween booking flyer to help your customers during the fall season that is rough on skin! When it's cold outside, and often times windy, we come inside to dry heat. Let your customers be aware how the fall can affect their skin, and what they should do to help/prevent their skin! Pass out this fun, trendy Mary Kay® Flyer for Halloween to your unit and customers!
By asking the right questions you will know if your customers need a seasonal product change-up. A few great examples of questions to ask would be:
Does your skin feel tight? – One sign that your skin needs more moisture is that feeling of tightness. If you have a customer telling you her skin feels that is one way you know her moisturizer needs adjusting.
Do you have any flakiness? – This would be in more extreme cases and would be a definite way to know your skin is thirsting for moisture.
Another huge added benefit of moisture is that it minimizes the look of fine lines; the dry winter skin makes them more noticeable.
Robert Jones, celebrity make-up artist and author, says
"one of the most important things is making the skin as supple as possible so moisturize, moisturize, moisturize" – Robert Jones
Robert also feels that uneven skin tone is the most aging thing on women, even more than wrinkles, so now would be a great time to check out their foundation and powder.
A new appointment for a full facial may be necessary or just a quick meeting to rematch foundation. You could also suggest the new Translucent Powder to meet your customer's needs all year, and never mismatch their skin due to the changing of the seasons.
This is a fun Mary Kay® Flyer for Halloween with an editable text box for you to fill in your information. We never want to hand write anything on our material that we give to customers; it gives an unprofessional look. We made it three to a sheet to make it affordable if you wanted to print full color. Click on the flyer below to download and print, so you can be on your way on handing out this great Mary Kay® Flyer for Halloween!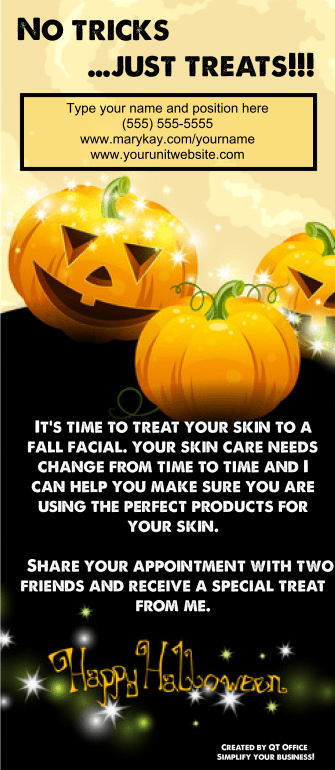 Want to have cute, fun client based Mary Kay® fliers like these for your Mary Kay® business? Be sure to check out our Unit Websites for Directors and Nationals today to get a fabulous, professional and trendy Unit Website! We offer a great selection of Mary Kay® holiday ideas in our seasonal selling section for our Unit Websites! We also have a use friendly training center for all of your Mary Kay® training materials! Stay connected with QT Office® by signing up through our mailing list to receive fun fliers like these, or check us out on Facebook, Pinterest, and Twitter!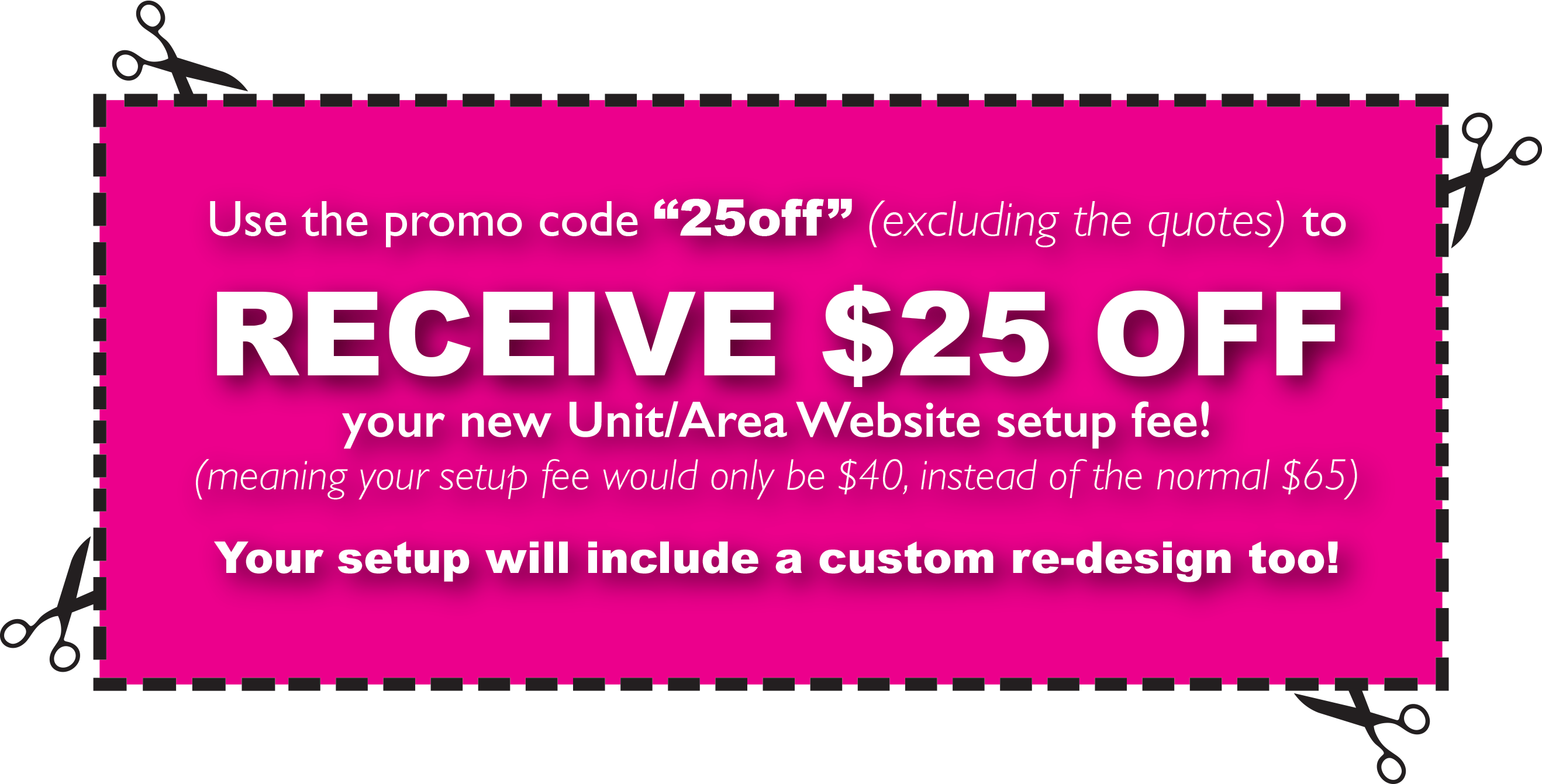 This entry was posted in QT Office® on September 18, 2013