How Close Are You to becoming a Mary Kay® National Sales Director?
YOU ARE CLOSER TO NSD THAN YOU KNOW!
LAUNCH DATE:  JUNE 1, 2011!!!
BIGGEST CHANGE:  NO NIQ PERIOD!!!
Meet the requirements and you ARE A NSD!!!!
CURRENT RULES (THESE REMAIN THE SAME):
(12/3/8)  12 First-line/ 3 Srs in first-line/ 8 second-line)
or
(11/3/9)    11 First-line/ 3 Srs. in first-line/ 9 second-line
or
(10/3/10)  10 First-line/ 3 Srs in first-line/ 10 second-line
NEW Rules
All units must have 24 unit members instead of 30  (This coincides with current unit status)
 NEW Rules
No production requirements in first and second line….
 NEW Rules
Debuting Area must have 7 or more Premier and/or Cadillac Directors  (5 must be in the U.S.A.)
 NEW Rules
Debuting NSD herself must be in a Cadillac
SAME AS BEFORE :  NSD IS STILL AN APPOINTED POSITION.
NEW AGREEMENT:
With the new program, new NSD debuts will have a different NSD agreement that incorporates a minimum area size requirement to maintain the NSD position.  (Must maintain Diamond or Inner Circle Status or maintain a minimum of 8 first line Sales Directors).
LAUNCH DATE: JUNE 1, 2011
Everyone here at QT Office is so excited for this ground breaking news.  We are proud to service many consulants, Directors and Nationals.  I know this new program will give you the boost you to reach the next level of your life and business goals.
Thank You to each and everyone one of you that has allowed QT Office to be a part of your success.
If you have not tried QT Office, what are you waiting for?  We are the fasting growing inventory and customer management system designed exclusvley for Mary Kay®, but don't take our word for it.
Listen to what our current QT's are saying =)


It has changed my office and I love it.  I have recommended it to my unit.  Best new "system" I have added.  Thank you.
Elizabeth A Doyle
Independent Sales Director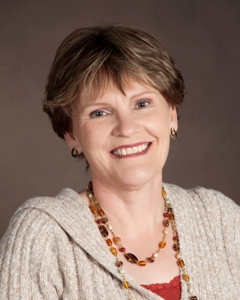 I have been using QT since 09. I absolutely love it! I also love all the new features that have been made have made it even better.
Thank you so much!
Charlotte Sayre
Independent Beauty Consultant
This entry was posted in QT Office® on May 19, 2011