How to grow your Mary Kay® Business in Two Easy Steps (Part 2)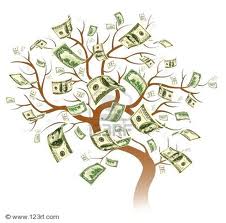 Last week in our article "How to grow your Mary Kay Business in Two Easy Steps (Part 1) We went over the two basic ideas to keep your business thriving.
Bring in Business – You should always look for new business if you would like to continue to grow. You can never get to comfortable with your level of success or you risk the danger of back-tracking your Mary Kay® Business and working even harder just to get back to the place you are now.
Create Raving Fans – You worked hard to get your current customers, and it's MUCH easier to keep a customer than it is to get a new one, and Happy Mary Kay® customers refer you to new Mary Kay® Customers (this is true in any business).
Today we are going to look at some ways to keep bringing in business, and ways to create raving fans (which will bring in new business for you as well as the new ones I suggest here).
Ways to Bring in Business
There are a lot of ways you probably already have been taught to bring in business and you should be doing these as well. My goal is to help you think of a few new ones that you may have not of thought of, or help you focus on an additional strategy for an additional boost. So, I'll share a few ideas that top directors have shared with me over the years.
Ok, now lets talk about "raving fans". A raving fan is someone who is so happy with your service that they cannot wait to tell other people about you. The best part is that this can be the easiest way to get new business, because they are already "sold" on you before they even meet you.
I'm not talking about just gift wrapping your products before you deliver them (although this is a good idea). I'm talking about the "wow" moment. I love giving the "wow" moment to someone when I can, it's a GREAT feeling. You obviously cannot "wow" everyone all the time, but you should look for opportunities when they arise. I remember recently, one of my QT's posted on Facebook that she had just had a new baby, and she seemed super nice. I decided I would send her a little baby warming gift. It was part "thank you" for being my customerand part "congratulations" on the new baby. I wasn't expecting anything to come out of it (I really just wanted to be nice), but she put a fantastic testimonial on www.qtoffice.com, made a Facebook post on her wall, and has referred us many new customers. And you know what else? It felt GREAT knowing that I made her day.
Remember that the "wow" moment happens when we appreciate someone and it's unexpected. Remember that, "unexpected appreciation". A coupon for a discount after selling a product would not count (because there is obvious benefit to your business), but remembering that your customer's birthday (and dropping a quick non-salesy birthday care in the mail) can go a long way, especially if it's a hand-written note. A combination of sales and non sales communication is the perfect mix to building relationships, and you never know, on a casual call you could make your biggest sale. Just because you don't bring it up does not mean they will not!
If you have any other great ideas on how to "bring in business" or how to "create raving fans" I would love to hear them. Please share them in the comments below.
And if you need a great program to create invoices, follow-up with your customers and manage your inventory for your Mary Kay® Business, then you can try www.qtoffice.com free for a full 30 days.
This entry was posted in QT Office® on February 27, 2011