Learn how to import your Customers from the NEW Mary Kay Intouch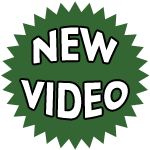 Mary Kay just rolled out with their new version (view) of your customers on your intouch site. Not to worry, you can still import your customers directly into QT Office so you can keep creating Mary May invoices for them and setting your follow up reminders just like you always have.
It's very similar to the old way of importing, but there are a couple small changes. Instead of typing the instructions out I thought it would be easier just to show you how todo your import in this short video below.
If your a QT and are having any issues with the import, then please let us know and we will be happy to help you complete your import. And if you have the OLD version of intouch, then keep importing as you always have. (If you are brand new to Mary Kay, then you probably have the new version and do not have to worry about the old version).
Mary Kay (and Mary Kay Intouch) will finish transfering all sites over soon
Thanks for being a QT!
Brice
This entry was posted in QT Office® on August 15, 2012