Make more money in your Mary Kay business AND do a good deed!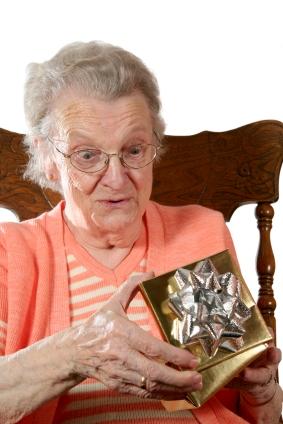 A few days ago, I got an email that said:
"I'm running a program that will help make sure that all the residents of the (local) retirment community will receive a gift this year for Christmas, would you or someone you know like to ADOPT A GRANDPARENT? You can adopt a grandparent for as little as 10 dollars".
My first thought was "Aww, that's nice. I should probably go do something for someone this year even though I'm super busy". Then it hit me;
what a great idea!

I wrote the person that shared the idea with me to see if we could make a blog out of this and in the go give spirit
Kristen Schill (from Runnemede NJ) shared the idea with us.
A couple notes she wrote to us:
1. Go to the nursing home and ask the manager
"how many seniors do you have that do not have anyone to bring them a gift this year?"

If possible, get a list of names.
2. You can offer different packages, or simple have one small package or item and give more gifts.
A personal note goes a long way here.
And remember, you can ask for the grandparents birthdays as well. If no one is bringing them a gift on Christmas, then they probably are not getting anything on their birthday as well =( but
you can be a huge difference in making that day a little better!
Thank you again for sharing this with us Kristen!
I hope you all have a wonderful Christmas and make sure you let your grandparents (and parents) know how much they mean to you if you still can!

Brice King
QT Office
QT Office is the all in one business tool that helps you get more out of your MK® business by freeing up your tasks like expense tracking, inventory tracking, invoice creation. We offer a lot more too, like gift certificate creation (that can be sold and tracked) and you can even run QT from your phone (Sweet huh?)

This entry was posted in QT Office® on December 23, 2011