Mary Kay® 2015 Fall Product Line Flyer
Mary Kay® 2015 Fall Product Line Flyer
Mary Kay's Fall products have been released! Loaded with urban sophistication, these products will have you and your clients on trend for the autumn season to come!
QT Office® has created and posted this amazing Mary Kay® 2015 Fall Product Line Flyer in our seasonal selling center for Unit Websites for Directors and Nationals. Feel free to use this flyer to help promote this great new limited edition products!
Click on the image below to view, save or print this flyer!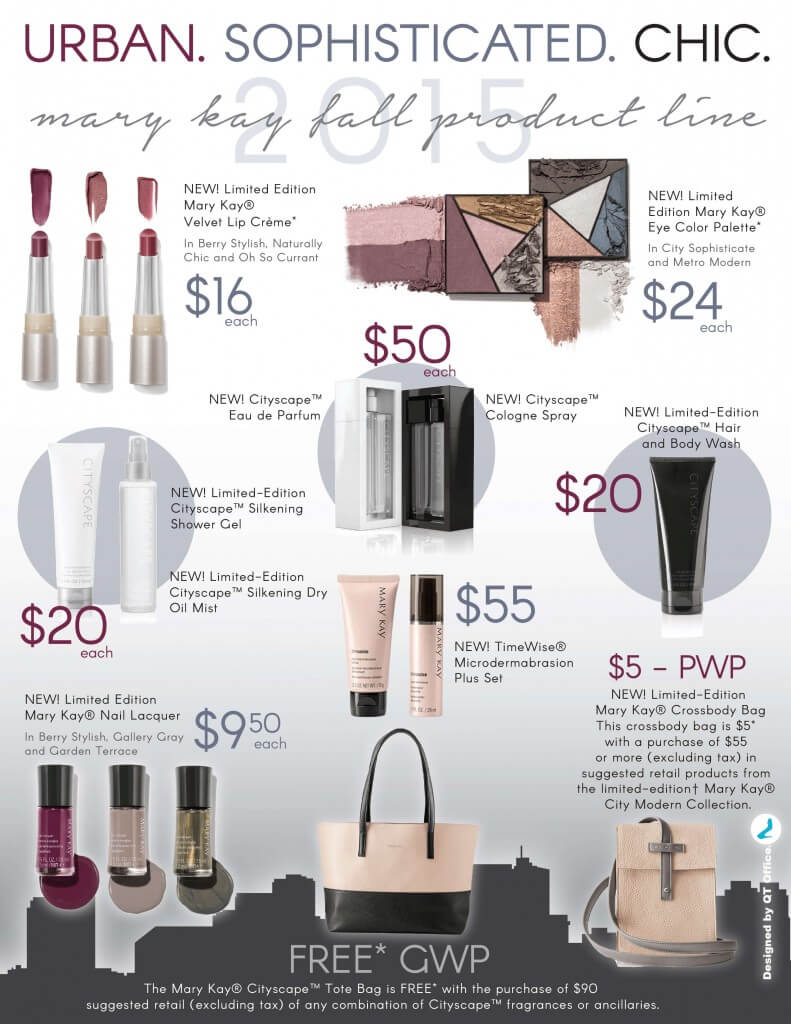 Are you interested in a unit or area website? We here at QT Office have just what you need! To check out some live customized sites and banners, visit www.qtoffice.com!
Be sure to stay in touch with us on social media! You can find us on Facebook, Twitter,Pinterest and Instagram!
This entry was posted in QT Office® on August 10, 2015