Mary Kay® Closing Sheet Incredible Deals
Mary Kay® Closing Sheet Incredible Deals
QT Office® has created a Mary Kay® Closing Sheet for you and your Mary Kay® business! By having your Mary Kay® Closing Sheet that is filled with incredible deals, your customers can browse all of the arranged bundles of their favorite Mary Kay® products! Our Mary Kay® Closing Sheet is being stored in the training center for our Mary Kay® Unit Websites!
By having our closing sheet on hand, you can find the right product for your customer ranging from cleansers, moisturizers, foundations, eye shadows, mascara and more! This is a great way to show them the top sets, and special care products! Each set has a list of what products and items are included with the set, and it even shows your customers how much they are saving through this great Mary Kay® Closing Sheet incredible deals flyer!
Our Mary Kay® Closing sheet is super ink friendly, so you can print out as many as you like! Click on the image below to download and print yours today!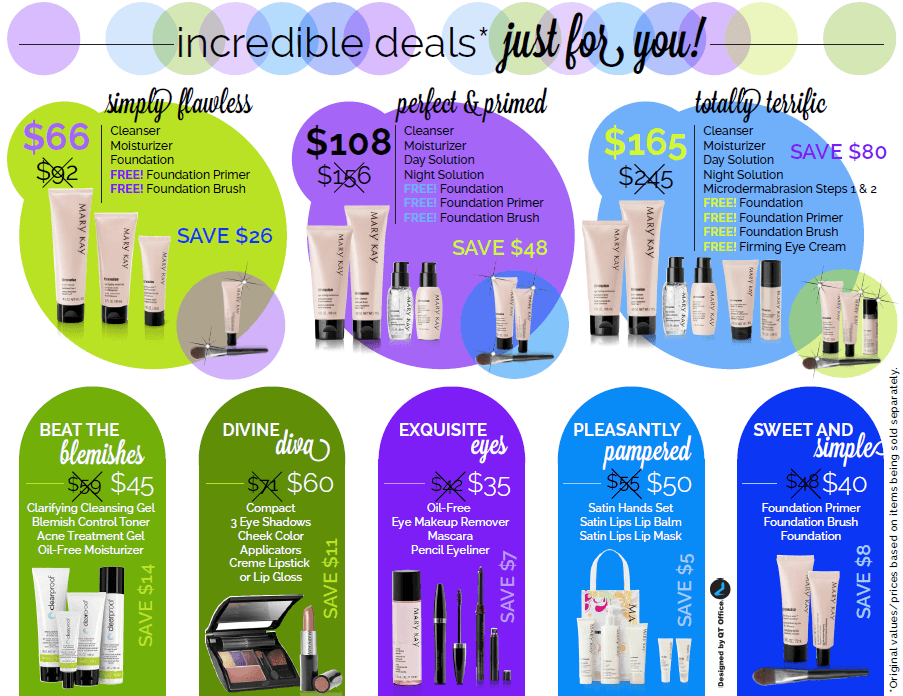 Do you want to have an incredible training and seasonal selling center filled with other great Mary Kay® Closing Sets and training materials? By having a Mary Kay® Unit Websites with QT Office®, you will always have an updated homepage filled with current Mary Kay® contests and promotions, while having a Mary Kay® website design that fits your style! Use your Mary Kay® Directors NSD websites with QT Office® to promote your business, grow your unit, and store great Mary Kay® training materials! QT Office® also provides a Mary Kay® e-mail marketing system for you to email your customers and consultants, along with a Mary Kay® inventory system! Be sure to stay connected with QT Office® through Facebook, Twitter, Pinterest, and by signing up for our mailing list!
This entry was posted in QT Office® on December 18, 2014