Mary Kay® Fast 4 on the 4th Handbill
Mary Kay® Fast 4 on the 4th Handbill
Need an idea for selling on the 4th of July? We've got just the thing! We here at QT Office have designed a Fast 4 on the 4th Handbill! Feel free to use this advertisement to market your Mary Kay products! This handbill comes two to a page and even has an editable text box so that you can customize it with your contact information or a custom promotion!
You can find this Fast 4 on the 4th Handbill on the Seasonal Selling page of our Mary Kay® Unit Websites! It features 4 of Mary Kay's hottest products, but you can promote all of your products to your customers! To download your Fast 4 on the 4th Handbill, click on the image below!
fast 4 on the fourth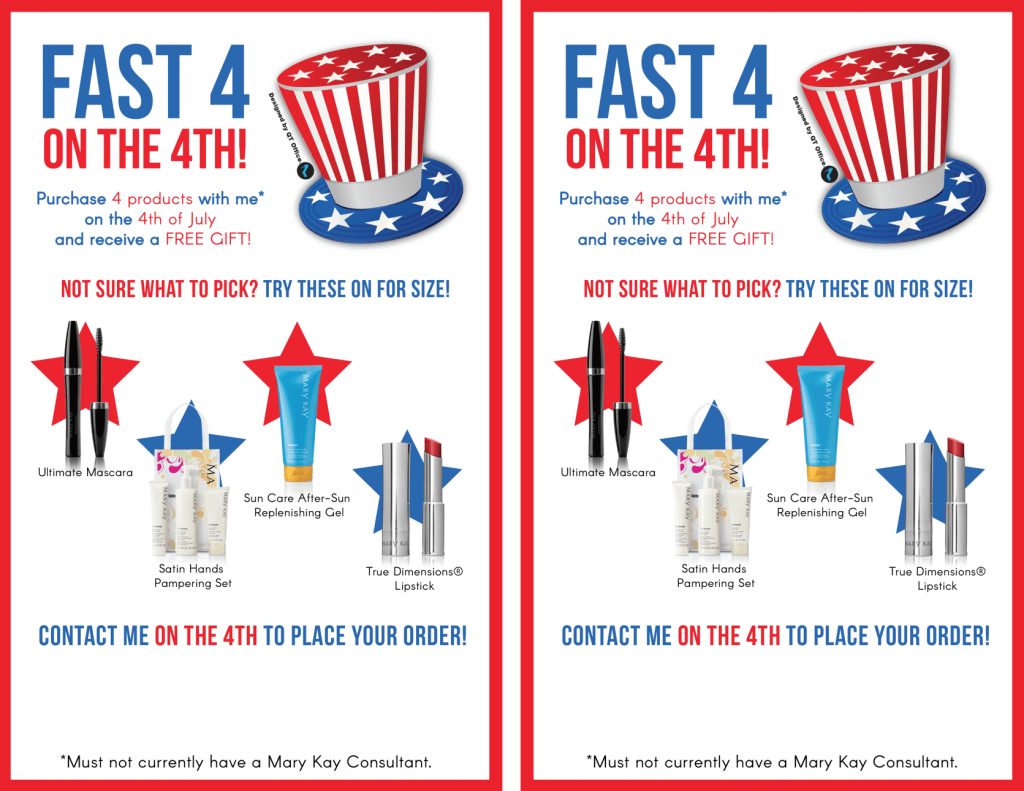 Interested in a Mary Kay® Unit Website? Be sure to check out some live websites at www.qtoffice.com! Also stop by our  Facebook, Pinterest and Twitter  pages!
This entry was posted in QT Office® on June 30, 2015