Mary Kay® Halloween Booking Free Invites
Mary Kay® Halloween Booking
Since Halloween is right around the corner, it's time to pass out a few of QT Office®'s cute Mary Kay® Halloween booking invites! Get a couple of friends together to enjoy a spooktacular night of a Mary Kay® Trash or Treat party! By keeping these Mary Kay® Halloween booking invites in our Seasonal Selling center for our Mary Kay® Unit Websites and our blog, we are keeping you prepared for your next Mary Kay® party!
Our fun Mary Kay® Halloween booking invitations are printer friendly, so you can print as many as you want! These free printable Mary Kay® invites allow your guests to trade in their old products for new ones! It is a perfect time to showcase the new Mary Kay® holiday products (click here to check it out) and get them feeling refreshed in a new look!
Click on the Mary Kay® Halloween booking invites below with editable textboxes to get started today!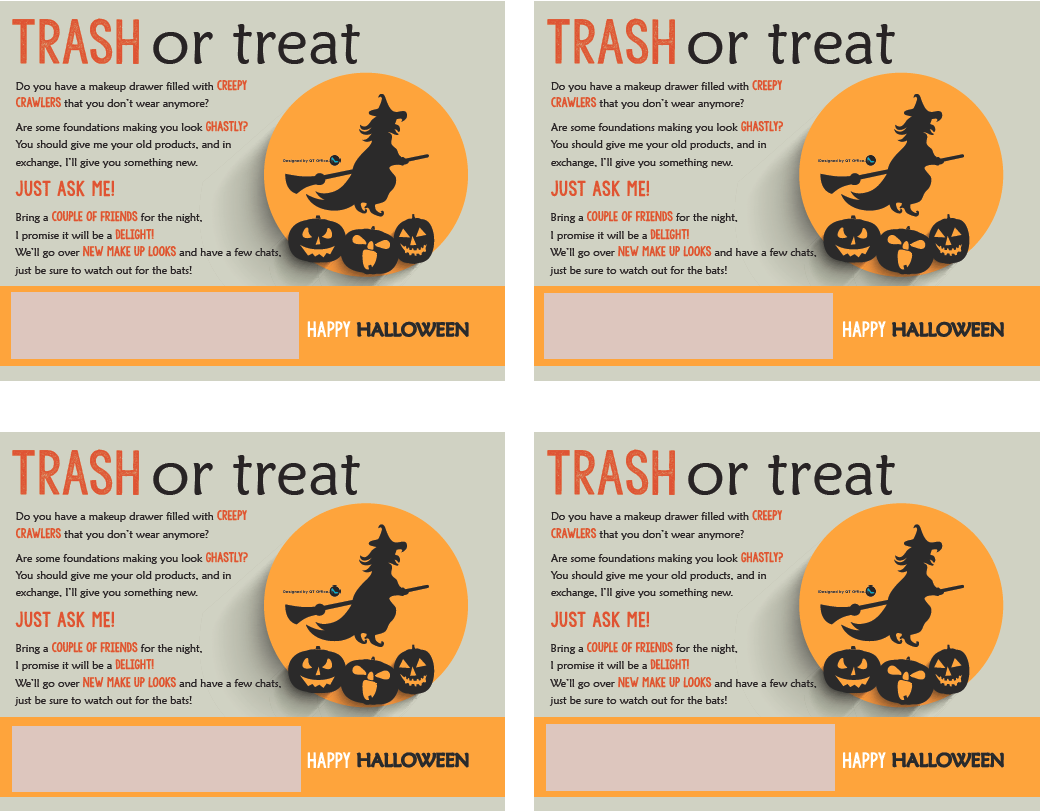 QT Office® provides amazing Mary Kay® national sales directors websites filled with a tremendous amount of Mary Kay® training materials, invitations, gift cards, product flyers and more! Allow QT Office® to give your Mary Kay® unit website the look you've been searching for! Follow QT Office® to stay in the know of other Mary Kay® free invitations, and other great Mary Kay® resource materials! Stay connected with QT Office® on Facebook, Pinterest, Twitter, and by signing up for our mailing list!
This entry was posted in QT Office® on October 24, 2014