Mary Kay® Halloween Coupons
Mary Kay® Halloween Coupons
Now that Halloween is officially here, how about giving out a few Mary Kay® Halloween coupons for treats? QT Office® is giving you a free Mary Kay® coupon designed for Halloween to hand out to your trick-or-treaters, friends and family! QT Office® is keeping our Mary Kay® Halloween coupons in our Seasonal Selling section for our Mary Kay® Unit Websites for Directors and Nationals.
Click on the image below to download and print your Mary Kay® Halloween coupons! You can even leave them out with the candy bowl! By having an editable text box, you can quickly fill out your information, print, and go. Allow your guests to treat themselves to a 1 hour Mary Kay® pampering sessions to redeem $10 off in Mary Kay® products!
Check out our previous blogs for Halloween party ideas, invitations, and even a Halloween marketing survey!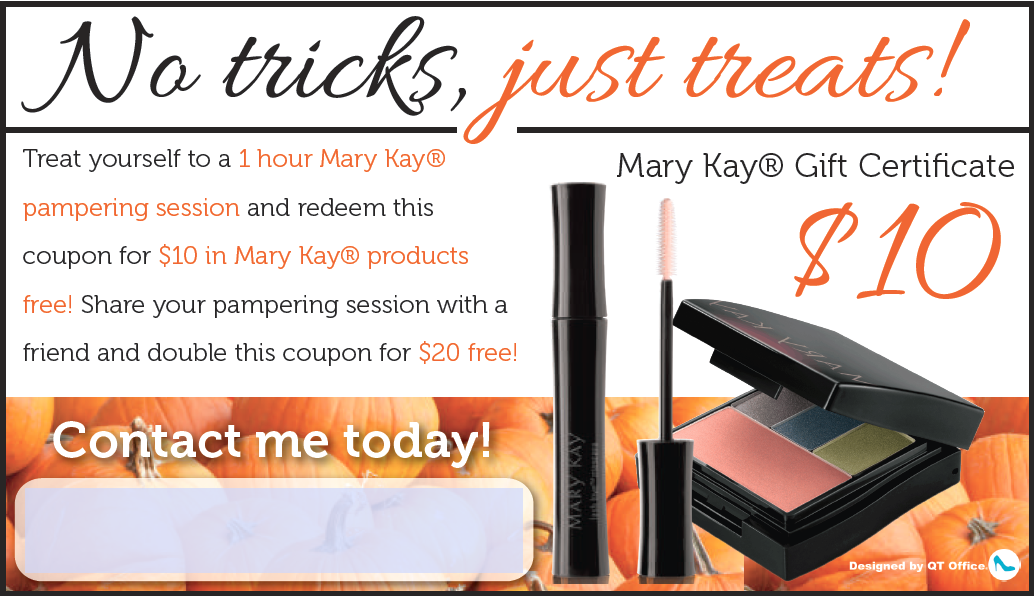 no tricks just treats invites.compressed-QT Office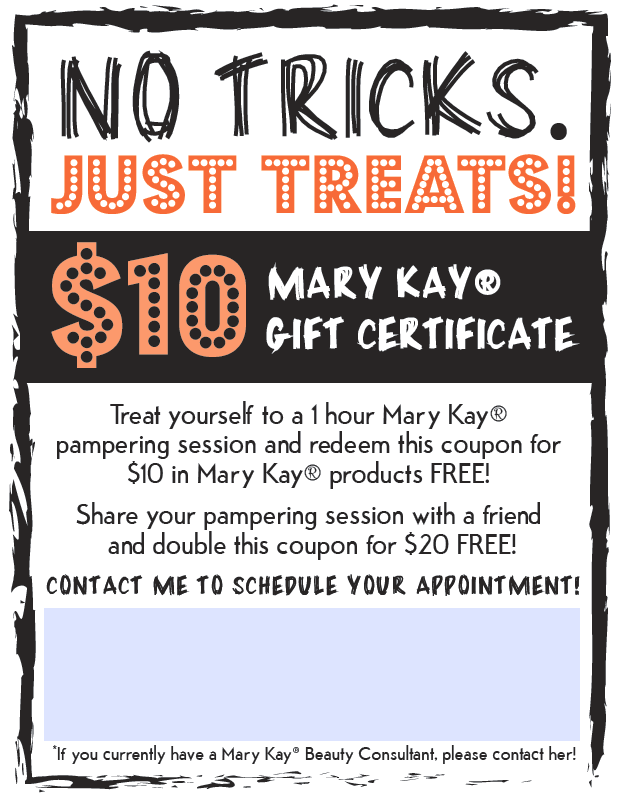 QT Office® will help you every step of the way with you and your Mary Kay® business! By providing astounding Mary Kay® NSD Directors websites, you will be given a plentiful amount of easy to access Mary Kay® training material, selling ideas, tips and more! QT Office® provides a Mary Kay® e-marketing selection for your consultants and customers! Stay connected with QT Office® through our Facebook, Pinterest, Twitter, and by signing up through our mailing list to receive more freebies!
This entry was posted in QT Office® on October 31, 2014