Mary Kay® Holiday 2016 Product Invitation
Our designers at QT Office have designed a sharp printable invitation for you to invite guests to try the new 2016 Holiday Products from Mary Kay®.  It has an editable text box where you can fill in your personal information, such as your name, phone number and personal Mary Kay® website. You could even add a time and place of where you are hosting your event.
Don't forget to print the matching flyer that shows all the hot new holiday 2016 products.
QT Office has a training center full of great flyers ready for your unit or area. If you are looking for a great unit website or app give our office a call to see what plan works for you. We have a team ready to help, Monday – Friday 10am -5pm Eastern time 1-888-440-7247.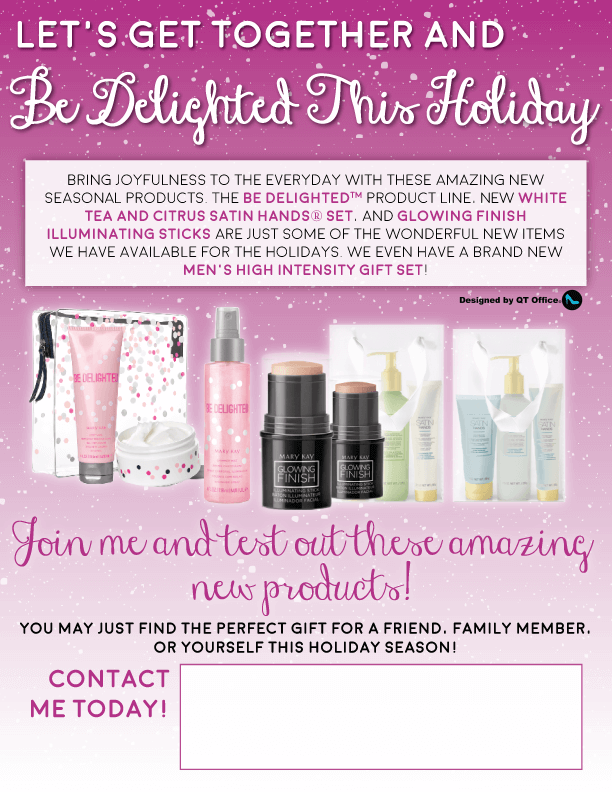 When using the flyers or social media posts created by QT Office, we ask that you please make sure you check all social media guidelines on www.marykayintouch.com when promoting your business to follow the best practices.
This entry was posted in QT Office® on October 10, 2016