Mary Kay® Mothers Day 2017 Freebie flyer designed by QT Office
This year Mothers Day is Sunday, May 14th, 2017. Now is a great time to reach out to your customers, family and friends to see how you can help them by creating the perfect custom Mary Kay® gift set.  The designers at QT Office have created a freebie flyer for you to share with your customers that give ideas of great gifts for mom in different price ranges.  This flyer is a great conversation starter about your gift basket/set complimentary service. Showing the gift sets you have made is always impressive. Make a few example baskets, take pictures of your custom gift sets and post them in your personal customer group, text the image or email them to your customers.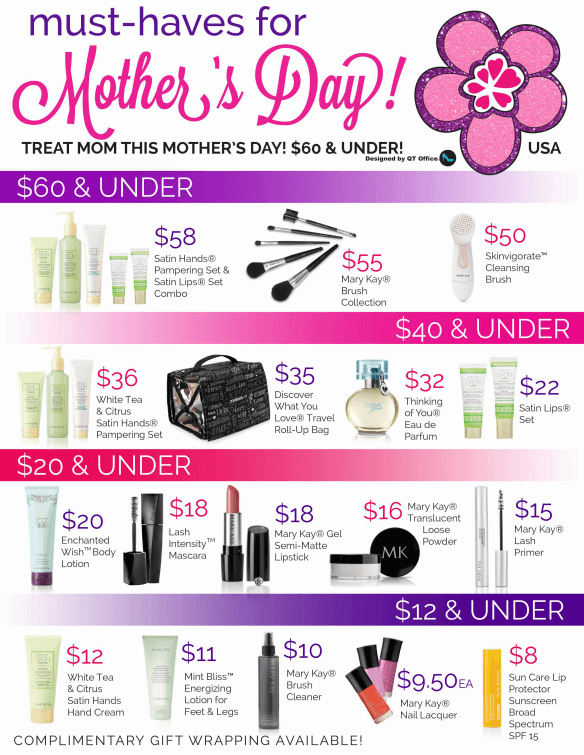 Do you have a need for Spanish training material in your unit or area? QT Office offers a Spanish training center, seasonal selling, career opportunity and a new consultant page for no additional cost when you have a unit/area website with us.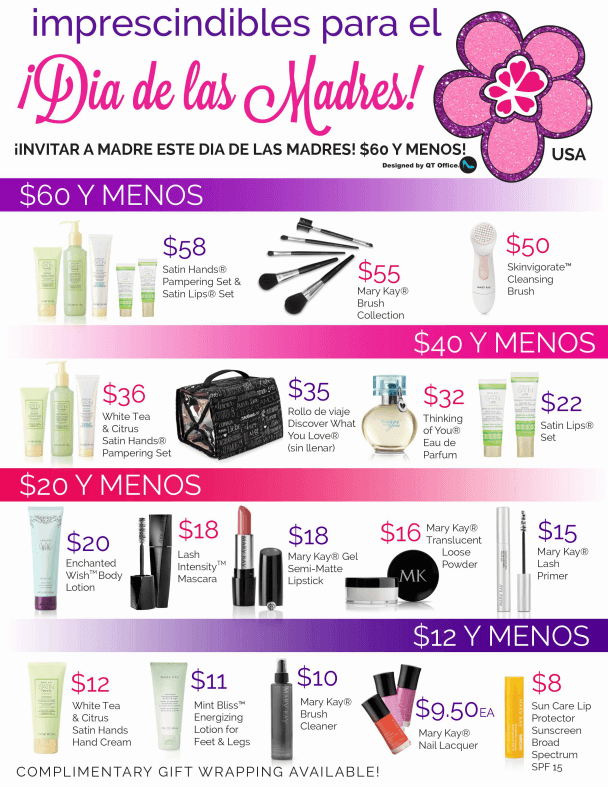 When using the flyers or social media posts created by QT Office, we ask that you please make sure you check all social media guidelines on www.marykayintouch.com when promoting your business to follow the best practices.
This entry was posted in QT Office® on May 05, 2017