Mary Kay® Mother's Day Flower Pot Gift Ideas
Mary Kay® Mother's Day Flower Pot Gift Ideas
Now that you have seen our previous blog for Mother's day, check out another Mary Kay® Mother's Day Flower Pot Gift Idea by QT Office®! QT Office® is keeping the Mary Kay® Mother's Day Flower Pot Gift Idea in our Seasonal Selling section for our Mary Kay® NSD Unit Websites!
The Mary Kay® Mother's Day Flower Pot Gift Ideas flyer showcases outstanding Mary Kay® products, such as the TimeWise Repair® Volu-Firm® Set, the TimeWise® Miracle Set® and more! These products will make her feel luxurious! Click on the image below to download and print your Mary Kay® Mother's Day Flower Pot Gift Ideas freebie today!
Also, check out our previous blog for more Mary Kay® Mother's Day Gift Ideas!
Be sure to mention that you offer complimentary gift wrapping! This flyer is also included in our e-mail marketing!! E-mail marketing is just a quick and easy way to send this flyer out to your customers and consultants! They will receive this beautiful flyer in the body of the email, while you can add your own personal message as well!!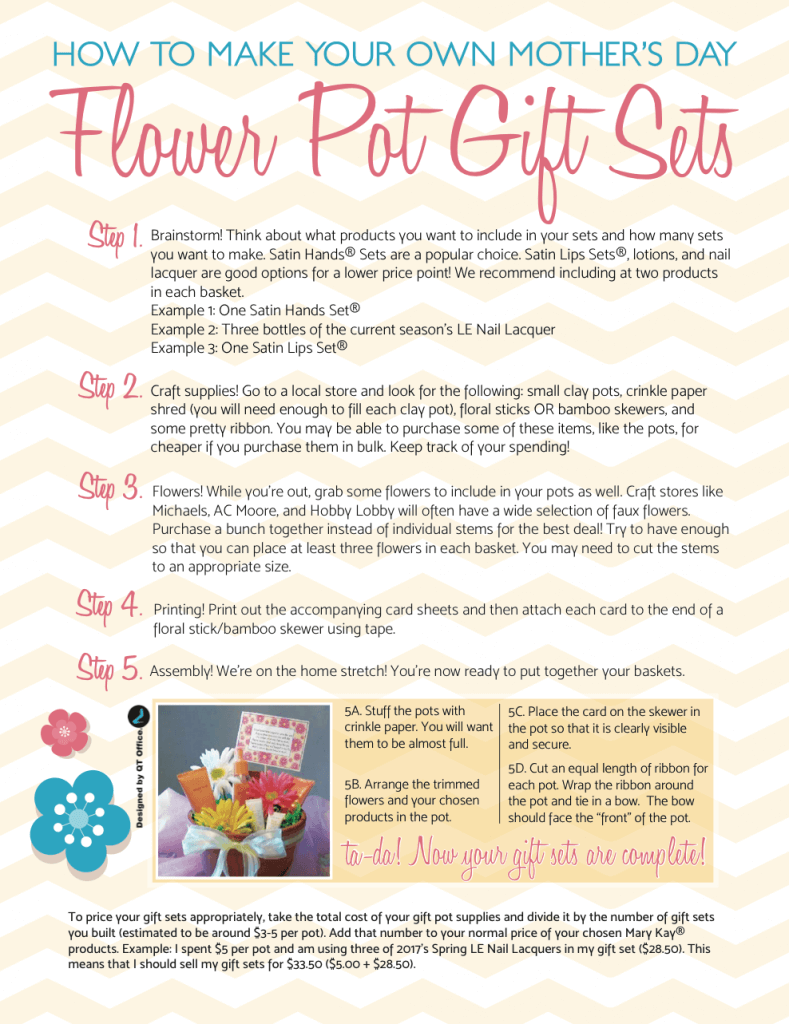 Do you have a need for Spanish training material in your unit or area? QT Office offers a Spanish training center, seasonal selling, career opportunity and a new consultant page for no additional cost when you have a unit/area website or app with us.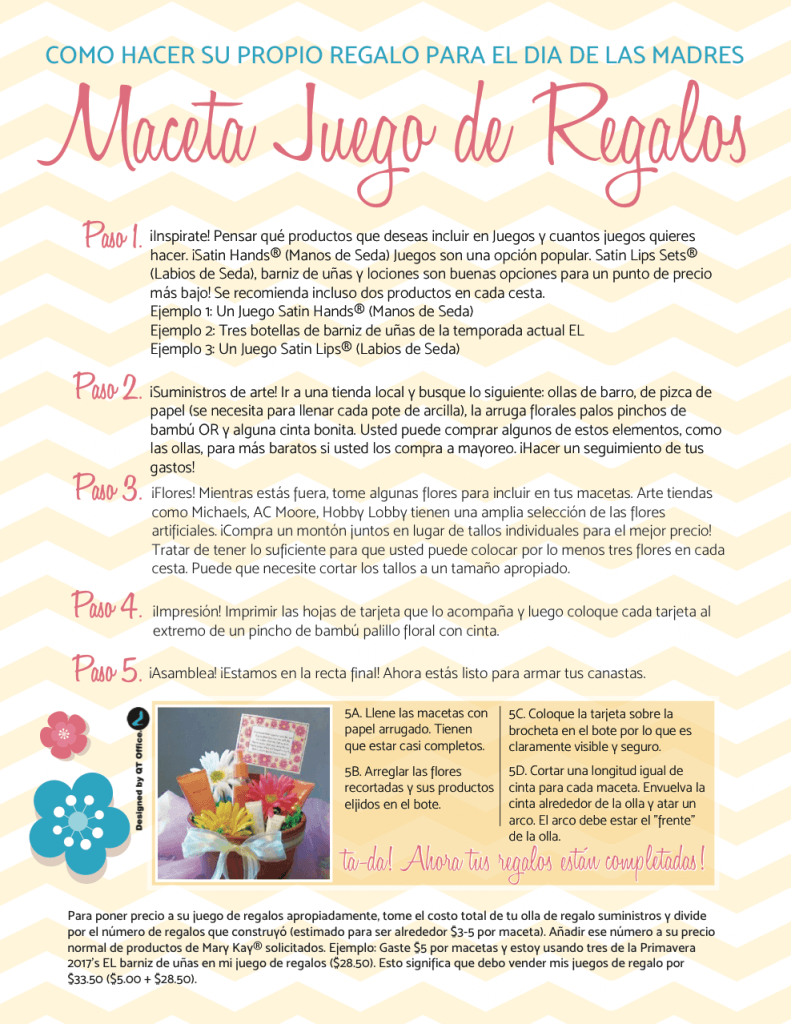 When using the flyers or social media posts created by QT Office, we ask that you please make sure you check all social media guidelines on www.marykayintouch.com when promoting your business to follow the best practices.
Let QT Office® be there for you with every part of your Mary Kay® business!  QT Office®'s Mary Kay® National Sales Directors websites have up to date and current Mary Kay® training ideas and Mary Kay® Seasonal Selling material for you and your Mary Kay® Unit. By having a Mary Kay® Unit Website with QT Office®, you will find the perfect Mary Kay® Website Design! QT Office® provides a Mary Kay® e-marketing selection, and a Mary Kay® inventory program so you can stay connected with your customers and consultants! Keep connected with QT Office® through Facebook, Twitter, Pinterest, and by signing up for our mailing list to get more Mary Kay® freebies!
This entry was posted in QT Office® on April 09, 2015