Mary Kay® New Year Hostess Plan
For many January is a month of reflection and change. It's a time most of us take a mental inventory of our life, what we love and what we want to change. This make January a great month for offering your powerhouse skincare, glamour and the career opportunity. You have something to offer to everyone.
Our designers at QT Office have created a sharp New Year, New You hostess plan to offer your potential hostess $100 FREE to host a Mary Kay party in January! We will feature this in our Seasonal Selling section of our websites!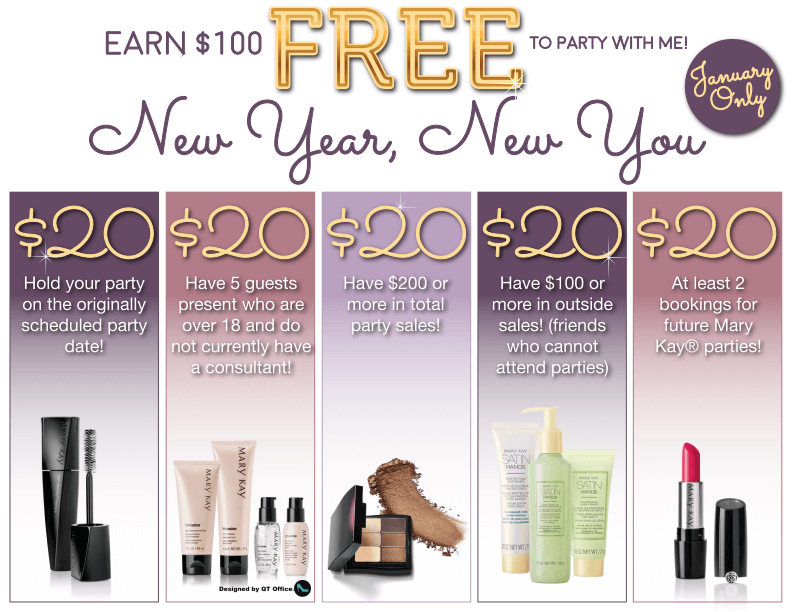 To make sure you leave your booking with plenty of new leads you may want to play the fabulous game. It's also a huge eye opener for those who feel "they don't know anybody". It shows them they could host their own party or even start their own business!
When using the flyers or social media posts created by QT Office, we ask that you please make sure you check all social media guidelines on www.marykayintouch.com when promoting your business to follow the best practices.
This entry was posted in QT Office® on January 03, 2017