Mary Kay® Nurses Week Gift Cards
Mary Kay® Nurses Week Gift Cards
With Nurses Week starting tomorrow, May 6th, be prepared with these Mary Kay® Nurses Week Gift Cards designed by QT Office®! These Mary Kay® Nurses Week Gift Cards are a great way to show your gratitude towards these hard working individuals! QT Office® is keeping the Mary Kay® Nurses Week Gift Cards in our Seasonal Selling section for our Mary Kay® Unit and Area Websites!
The Mary Kay® Nurses Week Gift Cards come with 6 gift cards to a page along with editable text boxes for your personal information and discount offer! We also have the Mary Kay® Nurses Week Gift Cards available in Spanish!! Check out our previous blog post for our other Mary Kay® Nurse Appreciation Day Gift Certificates! Click on the images below to download, fill out, print, and hand them out to all the nurses you know!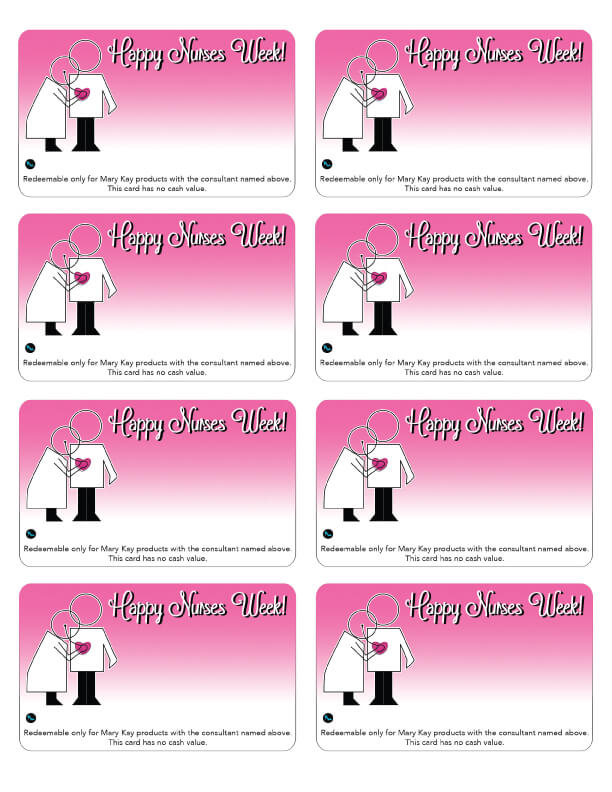 Do you have a need for Spanish training material in your unit or area? QT Office offers a Spanish training center, seasonal selling, career opportunity and a new consultant page for no additional cost when you have a unit/area website or app with us.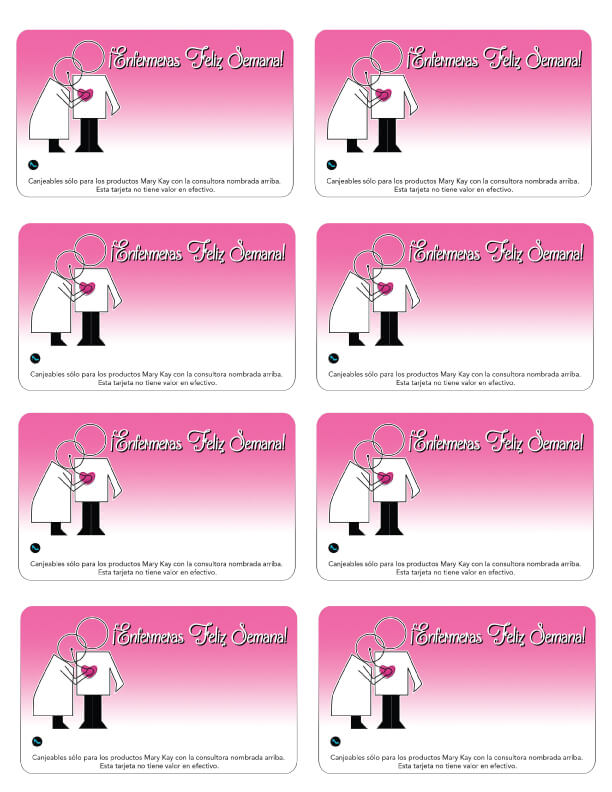 When using the flyers or social media posts created by QT Office, we ask that you please make sure you check all social media guidelines on www.marykayintouch.com when promoting your business to follow the best practices.
Like our Mary Kay® Gift Card freebie? Check out our Mary Kay® Unit Websites where you will find a plethora of Mary Kay® gift cards, training material, sales ideas and more! QT Office® will find the perfect Mary Kay® website design that matches you and your style. Looking for a Mary Kay® Inventory system? Let QT Office® help keep your inventory organized as well! Follow QT Office® on Facebook, Pinterest, Twitter and by signing up for our blog for other great Mary Kay® freebies!
This entry was posted in QT Office® on May 05, 2015