Mary Kay® Silent Hostess Flyer
When you encounter someone who feels they are just too busy to have a class for you a great option is to offer them the chance to earn a silent hostess reward. QT Office has created a new and trendy Mary Kay® Silent Hostess Flyer for you to explain the benefits of being a silent hostess.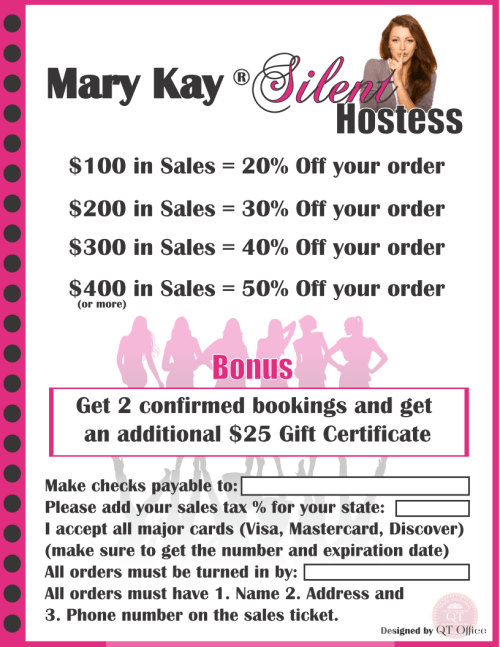 How to:
Show The Look book to friends and family and take orders with an order form. Make sure the purchasing person fills out the contact information for proper customer service and delivery.
Invite friends and family to shop on your Mary Kay® personal website. To know who to give hostess credit to make sure they enter the hostess name in the comments section.
Adding samples that your silent hostess can pass around can help to boost sales and give her a fun conversation starter. Along with this flyer you will want to be sure to include a few order forms. You could even add a few copies of The Look book to help her create excitement.
You can find this flyer and other great training material in our Unit Website Training Center in the Booking category. Mary Kay Ash always said "if you're out of bookings you're out of business".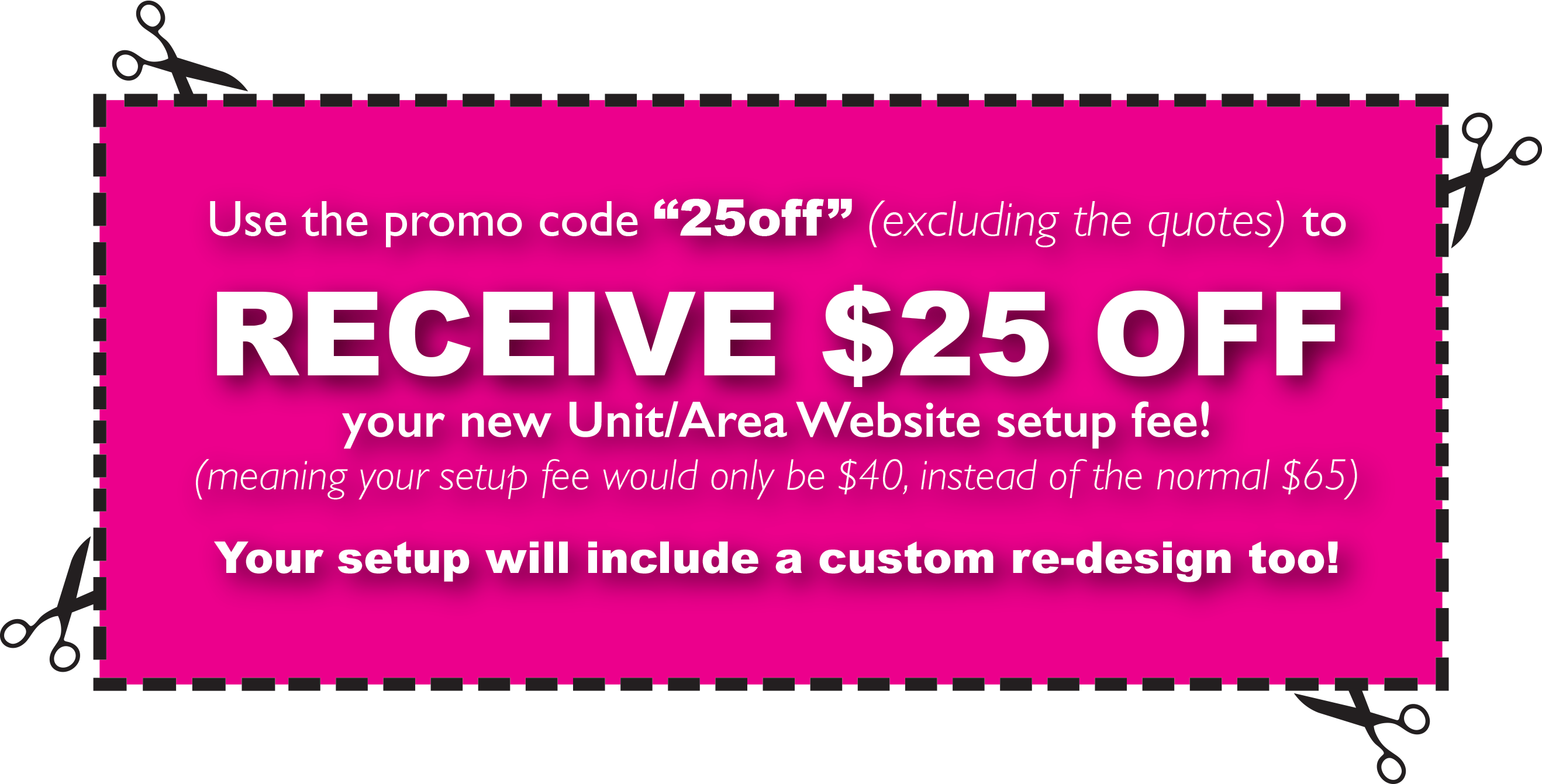 This entry was posted in QT Office® on November 14, 2013