Mary Kay® Spring Line Flyer Freebie by QT Office
Mary Kay® has created the most gorgeous spring line, and our designers at QT Office have created a stunning free printable flyer to help you showcase your new products.
As always we will be featuring this sharp fall product flyer along with other great flyers in the Seasonal Selling section of our Unit and Area Websites.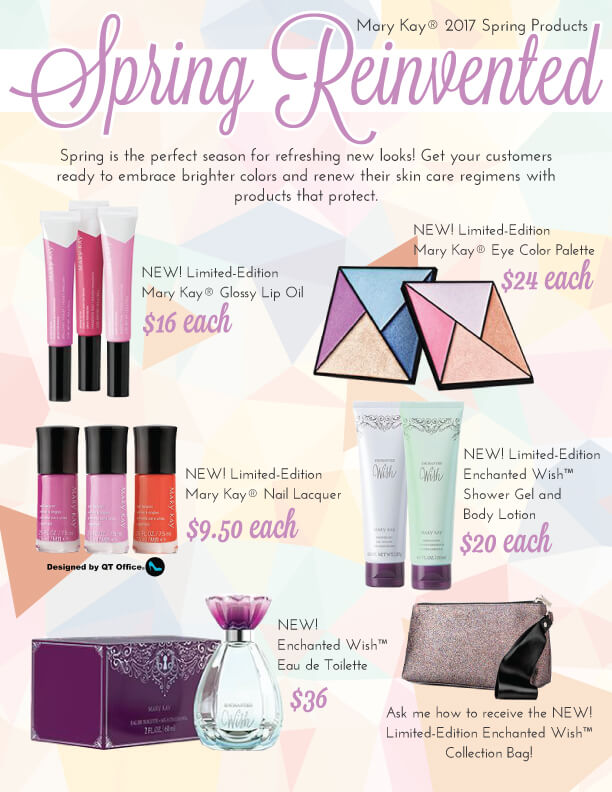 When using the flyers or social media posts created by QT Office, we ask that you please make sure you check all social media guidelines on www.marykayintouch.com when promoting your business to follow the best practices.
This entry was posted in QT Office® on February 10, 2017