Mary Kay® Summer 2017 Product Flyer Designed by QT Office
Summer fun has begun, and what better way to kick off the summer than with the amazing new summer line by Mary Kay®. The talented designers at QT Office have created a beautiful flyer showcasing the new summer line.  We will be adding this flyer to our unit and area Websites so that it is front and center for all of your unit/area to see!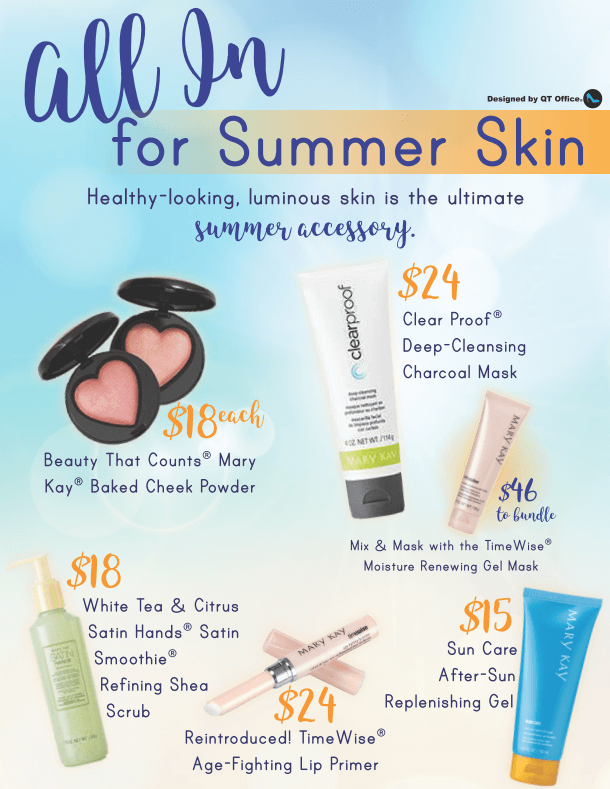 Do you have a need for Spanish training material in your unit or area? QT Office offers a Spanish training center, seasonal selling, career opportunity and a new consultant page for no additional cost when you have a unit/area website with us.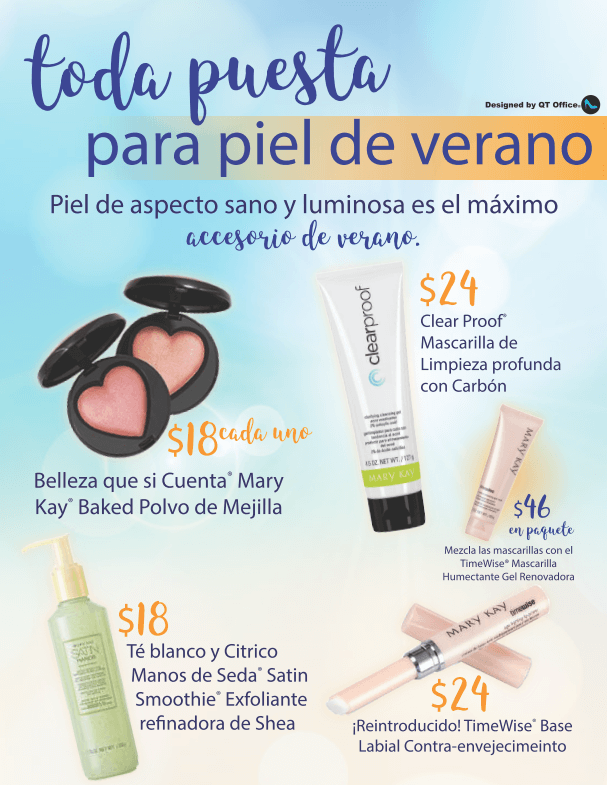 When using the flyers or social media posts created by QT Office, we ask that you please make sure you check all social media guidelines on www.marykayintouch.com when promoting your business to follow the best practices.
This entry was posted in QT Office® on May 12, 2017