Premier Club Tracking Sheet for Seminar 2016!
Premier Club Tracking Sheet for Seminar 2016!
Mary Kay has debuted the Ford Fusion for Premier Club! Check out the tracking sheet we have created just for Mary Kay® Directors! You can find this handy flyer in the Tracking Section of our Unit Websites for Mary Kay® Directors and Nationals! This tracking sheet is a really awesome tool to help you keep track of how close you are to earning your amazing new Mary Kay® car! We have added the qualifications as well as the on target productions necessary to achieve this car on the tracking sheet for your convenience!
This sheet is printer friendly so you can have it on hand to keep track of your production amounts as you go! Having this Mary Kay® car tracking sheet in front of you will help you stay focused and driven (pun intended!) to achieve your goal of driving your fabulous Mary Kay® car as soon as possible!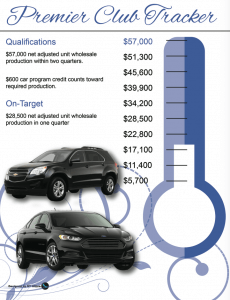 If you love these Mary Kay® tacking sheets as much as we do, be sure to stay up to date with QT Office® by subscribing to our blog! You can also follow us on Facebook, Twitter, and Pinterest! You too can have a beautiful Mary Kay® Unit Website, just browse through our site to check out all of our packages available for both Directors and Nationals!
This entry was posted in QT Office® on July 15, 2015