Selling Mary Kay just got easy with this Business generating idea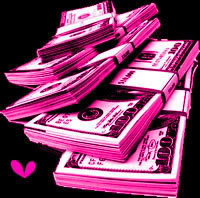 If your a Mary Kay Consultant or Director (and if your reading this blog, chances are you are), then I'm sure you have found yourself "stuck" once or twice trying to think of ways to generate more business. It's ok, no matter what your profession is, we have ALL been there! But your in Sales…. so if you don't get that sale, you don't get paid, so here is one idea that might help you put a plan in place and get that motivation pumping again!
Idea 1. Gift Certificates: Here are a few reasons selling gift certificates are good ideas:
– Gift certificates make great gifts, they can be purchased by people that may not normally purchase a lot of cosmetics (like husbands for instance).
– They are "money" that can only be redeemed in one place (that place is YOU).
– Gift Certificates are can be sold at a discount, and still be a great value (for instance, if you sell a $50.00 "Mary Kay Bucks" gift Certificate for $40.00, then you are still making a nice profit and could even get a new customer.
Idea 2. Coupons What! Coupons? Really?
Yes!!! Coupons, really! Coupons are an AMAZING way to increase the sales of your MK business. Why you ask? Well, who Doesn't love a coupon?
Here are a few reasons they are such a great idea:
– Coupons are CHEAP, so you can print them in bulk and hand them out.
– It's easier to get new business by offering a "Deal". How about 40% off your FIRST Mary Kay order for new customers only? It's a huge discount, but it's an introduction to a new customer which can be very valuable.
– You can direct people to use your Mary Kay Website with them. Simply put "Must be redeemed on my website www.marykay.com/mywebsite. This is especially effective if you design the coupon like this: 10 dollars off any order over 25, Your refund will be given in person with product delivery. This way, your cost is covered, and you get to meet your new client face-to-face.
– If you hand out 100 of them, and 1 person buys something, you have paid for it (it's just paper and ink).
– You get people in the habit of using your website to purchase products
How do you create a coupon or gift certificate?
Well, that's where we come in. QT Office is an online business tool specifically designed for the wonderful women of MK. It allows you to create coupons, gift certificates, track your inventory, invoices, taxes, expenses, customers, helps you with automated follow up of your customers and a lot more AND we are completely mobile so you can access us from your phone too. =)
Don't take our word for it though, We offer a 30 day free trial so you can find out for yourself.
Click on the link below to get started, you will be glad you did.
(oh, and it's ONLY 9.95 a month if you decide to keep using the service. You can afford to, but you can afford not to?).
This entry was posted in QT Office® on July 01, 2011