So, who won the Ipad 2 from the "We Love our QT's" Contest?
 There were over 3,000 E-tickets in the drawing, but the winner is……
STEPHANIE LENARD
(Senior Sales Director in Hold Mi)
Congratulations Stephanie!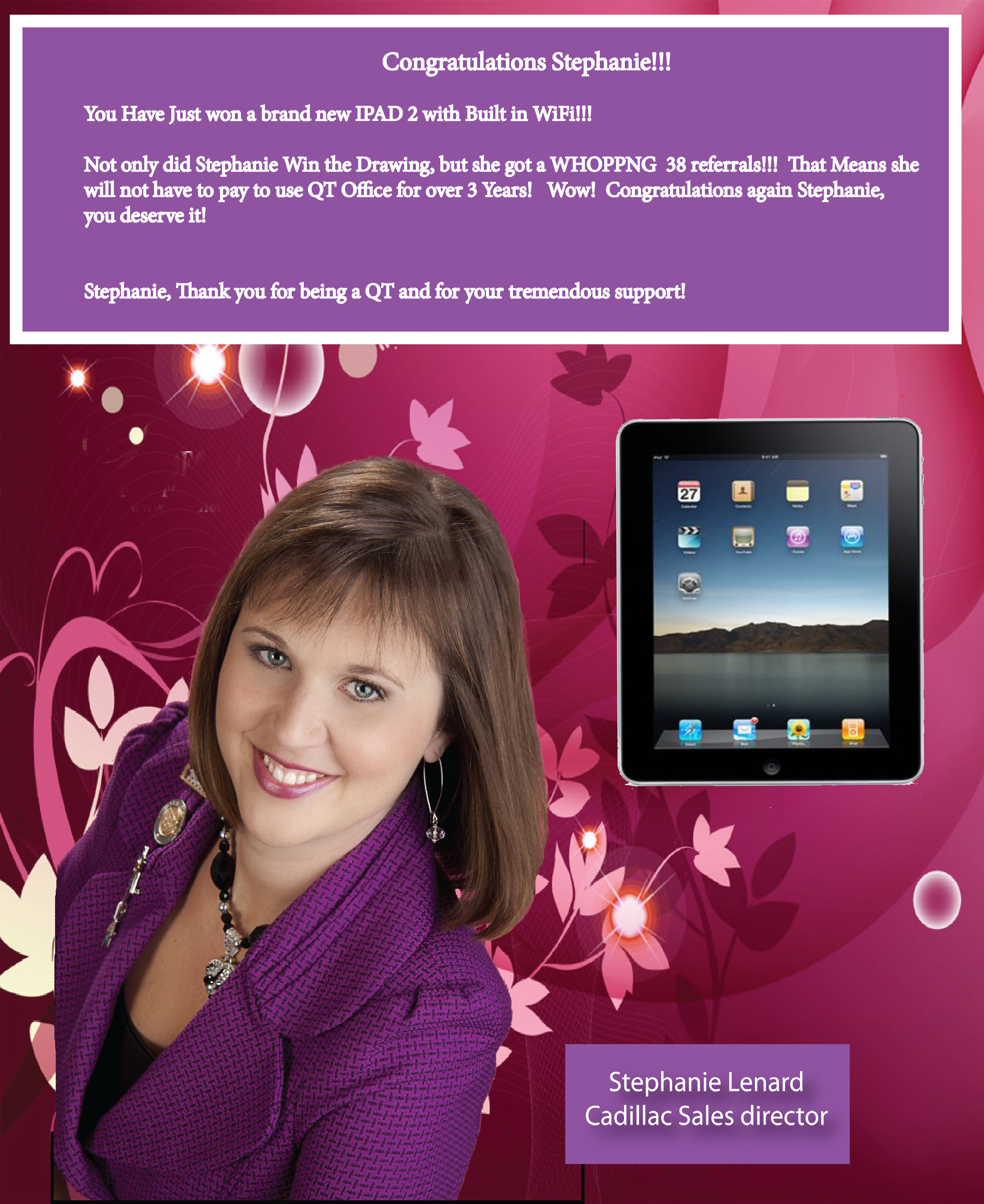 She had a total of 40 E-tickets, and 38 of them were from referrals (so she had a lot of chances to win!). Looks like all those referrals paid off!
Not only is she walking away with a brand new Ipad 2, but she also earned a free month of QT Office for each one of those referrals (over three years worth of service!).
We also decided that we are going to give away a second place price at the end of the month, we have not picked it out yet, but it will be something nice. You still have time to get those referrals in =)
This entry was posted in QT Office® on February 15, 2012