Success with Mary Kay® in the New Year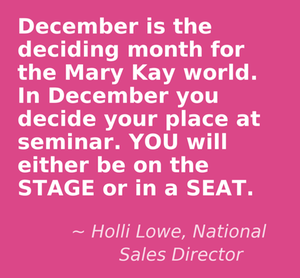 As any Mary Kay® enthusiast would agree it would be hard to choose the single best advantage a Mary Kay® career offers. The one thing I believe we all could agree on is that one of the top rewards would be the freedom of choice. So many of you are choosing right now to be on the seminar stage and to have the best 2013 imaginable.
I think all entrepreneurs search their heart and soul this time of the year to decide what direction they want their life to go. How do I balance my career and family to take both to the highest level possible? How do I use my life to serve others?
At least those are my questions as the CEO of QT Office. I feel personally responsible for my family, my employees and myself. Daily I talk with Sales Directors that are sharing their goals for the New Year, and I have focused many, many hours the last month on studying success. What did those who reached the highest level of success have that others did not?
What I found were four things that every highly successful person had in common that you should apply to your business to have success with Mary Kay®.
1. They had a goal, and it was defined to the max.
When you set a goal it needs to be SMART: Specific, Measurable, Attainable, Relevant, and Timely. A properly defined goal can be set in stone. In my quest I studied many sources that explained how having one major set goal helps our brain to function.
2. They made a plan and altered it as needed.
I think this is one really big difference. With all the success I studied in the Mary Kay® world and beyond, the most successful people went through plan A,B,C,D,E,F,G and so on and so on. They changed the plan to meet their goal, but they never lowered the goal to meet the work they were doing.
3. They were accountable to someone.
Truly accountable. We all have someone we talk to about business, but being accountable to someone is very different. By definition it means "required or expected to justify actions or decisions; responsible". So if you had a goal of 30 faces (or 300), and you had someone throughout the month and year to be accountable to, and you did not hit the goal you set for yourself, you would have someone to talk you through why you did not meet your goal so you could fix it. As I said before, the highly successful do not adjust their goal, they adjust the plan.
4. They have systems.
Systems can be people or products. I also looked up this definition: "a set of connected things or parts forming a complex whole". All highly successful people bring in help. The Mary Kay community is blessed with a network of businesses that are designed to help you be successful. Be willing to bring in help the moment you need it; don't wait "until you are successful" to get help. Most businesses that support the Mary Kay® sales force should have different packages, and if they don't, do your research and go somewhere else. This is a business decision. This is not the place to be caught up in the emotion of shopping. Buy only the package you need and upgrade as needed to match your success. If you bring in too much help or sign up for a package that is too big you will only end up canceling and going back to doing it yourself.
Mary Kay Ash tells us in her biography that she held skin care classes on Monday to pay for help for the rest of the week.
I hope this helps as you move forward in your life and career. I know so many of you are finishing up 2012, and setting up for your success in 2013. I thank all of our QT's for allowing me and my team to be apart of your success plan. To all of our Sales Directors and Nationals I am so excited to see you at leadership.
Most importantly to all the Mary Kay® women all around the world who have been my mentors and teachers, thank you for the priceless lessons I have learned from you from the times you were on stage, teaching classes, and leading conference calls. Most importantly I learned from so many of you when you didn't even know anyone was watching just by the amazing standard that you live you life and how you treat others.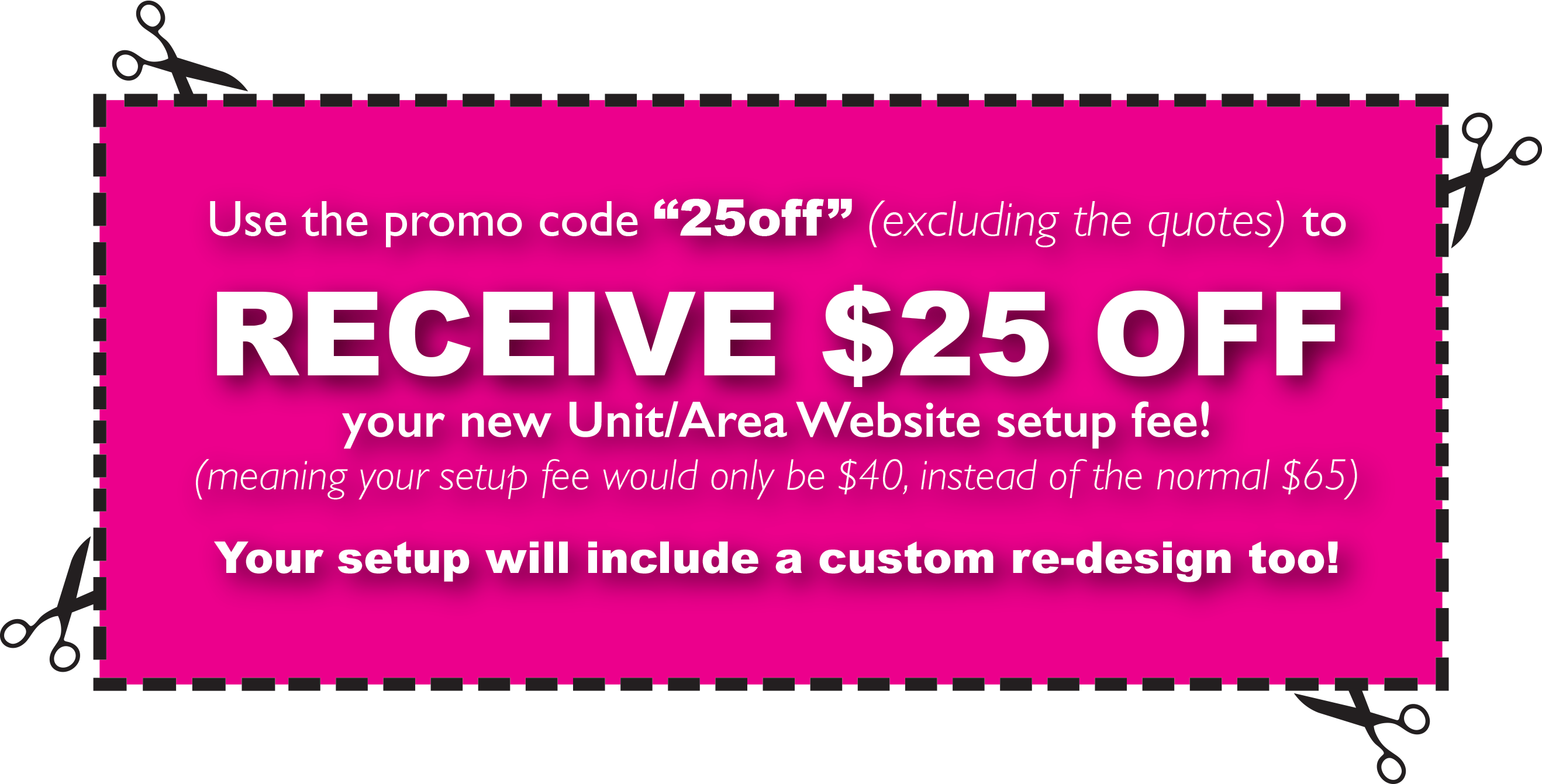 This entry was posted in QT Office® on December 18, 2012