The Gatekeeper: One step closer to being a Mary Kay® Sales Director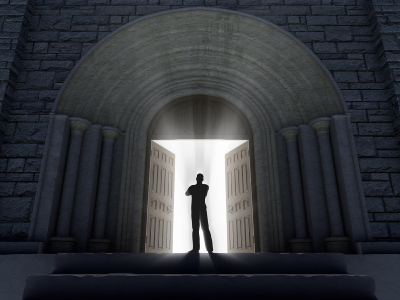 What do you think when you hear the word GATEKEEPER? The first thing that pops into my mind is someone blocking a door with the intention of keeping me from getting through. It could be a big burley guy with tattos, or a creepy hunched figure with a gold key around their neck…..
……. truthfully, this is seldom the case (unless perhaps you are trying to get into a night-club, but that would be a different blog!).
One of the great parts of running QT Office is that I get to "pick the brains" of a ton of very successful women, and because they all work for
Mary Kay®
, they are all Go-give and are more than happy to share their knowledge.
My most resent question for our Directors was
"Who are the most beneficial people to know in order to grow your MK business and WHY".
At one point, the term "Gate Keeper" came up and it all started to make sense.
(on a side note, I flipped to Joel Osteen's sermon for the day and it was on Gate Keepers as well…. GOD works in mysterious ways indeed!).
If you have never heard the term "Gate Keeper before", it doesn't have to be a scary one =) Think about the person like a nice receptionist sitting at a desk. She would like to Buzz you in to see the Boss, but she is not going to let just ANYBODY in. Your goal is to get her to WANT to get you in.
Here are a couple great examples that came up for some everyday gate keepers that you may already know, or may want to go out and meet.
–
Office administrators
– why? – because often, adminstrators have a direct link to the decision makers, they decide who talks to the boss. They often do a lot of planning so if the boss comes to the assistant and says "I would like you do buy the Christmas gifts for everyone this year, here is my budget" then she may be shopping with you (hostess party anyone?)
–
Hair stylist
– why? – because hair stylist know EVERYBODY, and anyone going to get their hair styled cares about their looks, and doesn't mind paying for it.
–
Wedding planner
– why? – Two words 1. Bridal 2. Party A lot of bridal parties need help with the amount of work that needs to be done. What a great way to get in front of a lot of women that are getting glamed up all at the same time. Not to mention you will probably meet the families of these people as well. HUGE HUGE HUGE opportunity here!
–
Photographers
– why? because a lot of photographers are GREAT at taking pictures, but not so great at doing make-up. But they do want their pictures to look good. What a super easy referral? Call the GUY PHOTOGRAPHERS. Most guy photographers do not know how to apply makeup.
–
The head of the PTA
why? because they know people that are moving into the area. A lot of these people will be stay at home moms, or women that have moved to the area and are seeking work. – added bonus, VOLUNTEER. It does not have to be a lot of ours, but a couple hours a month can go a long way at meeting some new faces.
–
Make-up Artist
– why? – because Mary Kay® is a TOP of the line product. Your approach to the Make-up artist would be a little different (you want her on your team). Explain to her MK plan. This works great if someone tells you they have someone already doing make-up at a wedding. "Oh, that's great. I understand. May I give her a call to see if she needs an extra hand?".
Can YOU name a gate Keeper that has not been mentioned? I would love to hear your feedback!
and if you liked this blog, sign up for the next one by entering in your email at the top right of the screen.

Jamie Hogan
CEO
QT Office (.com)
Are you a Mary Kay® Consultant or Director? Are you ready to cut your office time in HALF? See what QT office can do for YOUR MK® Business.
This entry was posted in QT Office® on October 20, 2011