The right Mary Kay team building questions to ask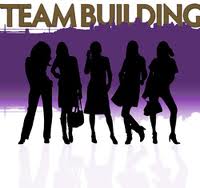 When you share the Mary Kay Opportunity are you asking the right questions?
Mary Kay comes into everyone's life for a different reason. Each person who decides to join your team has their own reason of why they want to give Mary Kay a chance.  Of course you need to share information about the opportunity; how it works and what the benefits are.
The most important factor that decides if the time is right for them will be a personal one. This is why you should make an effort to listen to what they are telling you. You will give them the opportunity to speak, then they will speak, and they will tell you every reason why they should NOT sell Mary Kay. This is not a rejection, but fears surfacing…. And that's not necessarily a bad thing.
Let's cover some common objections:
1.  I'm too busy to sell Mary Kay:  A good response to this would be "I know what you mean, I used to feel the same way, then I realized that I was so busy because I had to spend all my time at my job and did not have enough time to do everything else I needed to. Now I make my own hours and make more money than I did before. It's great.
2.  I don't have enough money to get started: A good response would be not having money is the best reason to get started. Every National in the company started with the same starter kit. They made millions… I'm not saying it wouldn't be hard work, but your hard work pays off.
3.  I don't know anything about cosmetics/business: A great response here would be: I didn't either when I got started! In fact, I can tell you a story about a woman I know that (insert a crazy job that women had before that you ACTUALLY KNOW. For example: I knew a Truck Driver that started selling Mary Kay and is doing amazing). Also let them know that free training will be provided and their success is your priority.
Some great conversation starters that will help your potential team member to start talking are:
Are you happy with what you are doing now?
Do you want to do this for the rest of your life?
How soon do you want to start making money?
Do you feel like you need a change in your life? I believe Mary Kay comes into our lives when we need it most.
Above all, believe in what you are doing. Mary Kay is a fantastic opportunity to get ahead in life. It's not for everyone, but wouldn't you be sad if no one ever offered it to you? If you do not offer the same opportunity, the person may not ever get their chance to shine.
Here is a fantastic quote that Mary Kay herself shared.
"Listen long enough and the person will generally come up with an adequate solution."
– Mary Kay Ash
Team building is just one part of your Mary Kay Business. You will also need to track your inventory, manage your customers, create invoices and keep track of your expenses. If you would like a little help with this, then QT Office has been specifically designed for you. We invite you to try our 30 free trial to see how it works. Just click on the button below.
This entry was posted in QT Office® on April 08, 2011