Using Dropbox for your Mary Kay® Team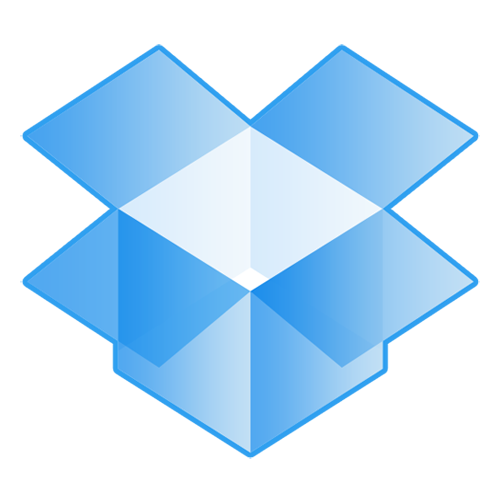 For those of you that have not heard about "dropbox" we wanted to catch you up on what it is and how it can help your Mary Kay® business. We here (at QT Office) actually use the service for our Unit Website maintenance customers to share files and collaborate on website updates and wanted to let you know how you can use it in your business as well.
So, what is Dropbox?
Dropbox is a FREE product that lets you "drop" files into a "box" (hence the name). The cool thing about the dropbox is that you can share it with others so you can both upload files to the same box from two (or more) locations. Their free plan starts at 2GB, but there are easy ways to increase that by referring people.
They also offer paid plans that give you more storage space, but the free plan works for most people. After you create your Dropbox account you install their software on your computer (PC or Mac). During the install a folder is created on your computer named "Dropbox". Any file you put in this folder is backed up the Dropbox servers which is amazing because if your computer crashes you don't lose your information (just like QT Office!) If you install Dropbox on multiple computers, those files will be synchronized so that each computer always has the most up to date version of the file. You can also install Dropbox on mobile devices which is handy if you want to share something like a mobile photo with your computer back home and don't want to upload it manually.
Now that you know what Dropbox is, let's look at how you can use it.
Access your files anywhere. Once Dropbox has backed up the files you placed in the Dropbox folder, they are accessible from anywhere at dropbox.com. Just login and you can download or upload new files through their website. If you install the mobile app on your smartphone or tablet, you can easily view those files on your device. All the syncing is done over the internet. You never have to plug in your mobile device to update the files.    (Just like QT Office!)
Share large files. It's hard to share large files over email and many email providers have restrictions on the type of files you can attach. With Dropbox, you can add a file to your Dropbox folder and then create a link to that file on the Dropbox server. You can simply copy and paste that link in an email (or email directly from Dropbox). This way the people you want to share the file with can simply click the link and download from the Dropbox server without needing a Dropbox account of their own. If you want to remove access to that file you can remove the link or just delete the file. One example of a large file you might want to share is an audio recording of a conference call.
Collaborate with team members. Dropbox allows you to share folders with other Dropbox users. You could create a shared folder for your team and anytime someone added or edited a file in the shared folder your local folder would be updated. This is much easier than emailing a file back and forth.
Shared Editing. You and your friends can edit one document in dropbox, so let's say you are working on a word document and want to edit a couple lines or just get a text reply. You can do that and all changes are saved and synced without you having to do a thing.

Peace of mind. All the files in your Dropbox are securely backed up on the Dropbox server. If your hard drive crashes or your laptop is lost or stolen, your Dropbox files are still safe. Just install Dropbox on your new computer, connect to your account, and all your files will be synchronized to your new computer. (Just like QT Office!)

There are many other great uses for Dropbox. You may find after using it for a while that the 2GB you get for free is not enough space for you. You can upgrade to Dropbox Pro to get more space, or refer people to get bonus space. If you want to take advantage of Dropbox for you team, just invite your team members using the share link provided. Dropbox makes it easy to share and every time someone installs Dropbox from your invite you get an extra 500MB and so does the person you invite. It's a win-win!
Ready to give Dropbox a try?
Click here to sign up.
This link will give you an extra 500MB. (It's just a referral link. My only association with Dropbox is that of a happy user.)
By the way, we are not getting any money, credit or perks to share this. We just really like the product because it's made our life much easier. Enjoy!
This entry was posted in QT Office® on February 13, 2013