What do Mary Kay Ash and Coca-Cola have in common?

A drugstore owner by the name of Asa Chandler purchased the formula for Coca-Cola for $2,300 (not a bad investment huh?). It would be hard to find a person who has not enjoyed a Coco-Cola at some time or another pretty much anywhere in the world,
but before Coca-Cola became the powerhouse it is today Mr. Chandler was a small business owner like the rest of us. With the thousands of beverage choices available what did Mr. Chandler do to make his beverage stand out in the crowd?
He gave free samples away, just like Mary Kay Ash; Mr. Chandler saw the profound wisdom of letting everyone try his product to give them a chance to fall in love with it. Just like Mary Kay, he knew that he had a great product and if people tried it then they would buy it. So Mr. Chandler created the first coupon; they were not fancy printed coupons or gift cards, but hand written coupons that gave a customers a free bottle of Coca-Cola….. and the rest is history.
Mary Kay ash build her cosmetic empire on the same principal. She had a quality product that produced results and just needed to get that product in the hands of her potential customers. This is the exact same marketing plan that each and every Mary Kay Consultant uses today. You offer free facials and samples for your potential customers to try. The more samples and facials you give away, the better the chance you will make a sale.
QT Office has two great blogs to expand on this subject
Earning more Mary Kay profit is as Simple as Sharing a piece of Gum
And
How to become a Mary Kay Top Sales Director
Here at QT Office, we believe in the same principals as Mary Kay Ash, we offer a free 30 day trial to all consultants, directors, and nationals. We know you will love OUR product if you give it a try and we know that your inventory, invoices, customer follow up and everything else about your business will run smoother with QT. So we would like to put QT into your "hands".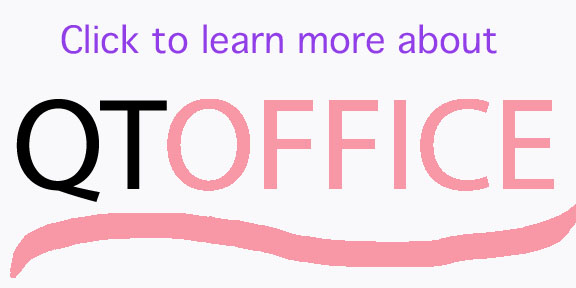 The QT Office management system has been designed exclusively for the Mary Kay® sales force so it have everything you need to "make your business, beautiful".
This entry was posted in QT Office® on June 09, 2011