Why you need to be selling Mary Kay to Gen Y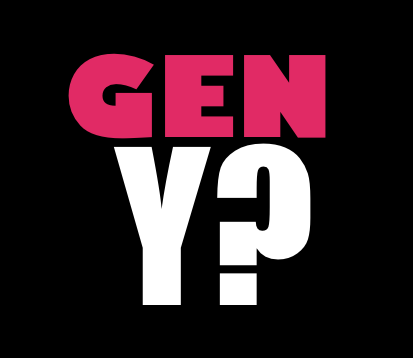 One beautiful thing about your MK business is that pretty much everyone is a customer, but did you know that Generation Y (more commonly known as "Gen Y") make up the largest percentage of the Population?
This group is anyone born from 1972-1992; that would make them anywhere from the age of 19-35.
This group makes up 26% of the total population, which would make them 1 in 4. I am not only adamant about you selling to them because of the sheer numbers of how many of them they are but more importantly because of how they shop. They are more likely to use your online website which means you can leverage your site to manage more customers.
The average Teen starts using skin care at the age of 13 (this is when they start forming loyalty to beauty brands).
3 Billion dollars were spent on make-up and fragrance from the women of Gen Y group alone (remember there are 42 million Gen Y women).
A few things to keep in mind is that they are divided into three age categories
15 – 18 still in high school
18 to 21 in college or starting their first job
21 to 24 most are starting their first career
They want to live like celebrities (this makes sense do to the explosion of reality TV and social media). They can track the celebs they love and dream of a lifestyle similar to them.
Lucky for you, Mary Kay offers some of the most luxurious perks of any company of the world. Free cars, fantastic trips, the royal treatment. Focus on the glamour of it all. Study's show Gen Y's are more likely to be entrepreneurs (i.e. start their own business).
Make sure you mention how Nationals are Celebrities in their own rights (because they are!)
Gen Y are very tech savvy; Facebook, texting and smart phones are a must.
95% use the internet
90 to 100% use email
75% own a Facebook page
(and these numbers are rising)
Don't be afraid to text them. After all, a lot of people can text back from places they cannot call back from (like a day job), and you can get immediate response (not always available with email).
QT Office did a blog earlier this year on NSD Tammy Crayk and Lisa Allison's Tips on Texting to get Career Talks! The Mary Kay starter kit is no longer on sale but the article still has some great tips and this group responds to text messaging.
If you are already using QT Office then you can put the fact you can text this person in your "notes section" (you have this section on each customer).
How to approach Gen Y for a booking:
Offering something Free is a great place to start; have a free sample bag with your info ready to go (including your website address, a lot of Gen Y's will do their research!).
Even if they cannot meet you for a one to one, you may even be able to do a Skype or facetime facial.
(To see how to do this read our blog How to do a Phone, Skype or Facetime Mary Kay® facial.)
Gen Y's also make quick decisions so you might as well invite them to an event you have coming up soon. This could be a phone facial, a ladies night with their friends or any kind of party. They don't need long to act (because they can text or Facebook their invites).
They will most likely have all of there responses RSVP,s with in 24 hours. The brand new Botanical line is ideal for age group 15-24, Gen Y will love that this is the hottest new products that you have to offer are more likely to respond to new things than someone that has been using the same product for years and years. This holds true for any new products you have coming out as well, so contact your Gen Y's to test your new items!
HOT TOPIC!  You MUST have Gen Y on your team!
Having Gen Y join your team: Gen Y's are very optimistic about their jobs and future income. They want to be financially secure but do NOT have a "live to work" mentality that some of the previous generations have (not that that is a bad thing!).
Gen Y values flexibility and freedom (so make sure you praise the flexibility that MK offers). Gen Y's are energetic and tech savvy. They know how to leverage that technology to reach more people than one phone call can, and they will be in business a long time to come (so even after you retire, they will still be working and growing your (cross your fingers) National area).
Just think about a few of the highly successful Gen Y Mary Kay Directors National Sales Director Kathy Helou's daughter Cadillac Director, Jordan Helou Eicher
Senior National Sales Director Scarlett Walker-Simpsons daughter, Executive Senior Sales Director Krystal Walker
National Sales Director Connie Kittson Daughter, Senior Cadillac Sales Director Kristin Rogers
I name these women only because I think you may recognize their names or may have been at an event where you have met them or heard them speak.
There are thousands of gen Y sales directors in the company who are making a six figure income and driving a free Cadillac. This means out of the 42 million Gen Y women out there you have literally millions of opportunities to share your products with and career opportunity.
After your Gen Y gal joins your team there is one key question you will want to ask:
Ask how do you see yourself in 5 years?
– You can use her answer to help keep her motivated and on track.
You will want to help her start making money fast; she will need to see income in  the first 2 weeks. When she has an accomplishment, shower her with praise. Remember they LOVE the idea of having a celebrity lifestyle!
This generation was raised by parents that told them they could do anything and they believed it! (and why shouldn't they?)
Get them connected to the technology that Mary Kay offers.
Her own Mary Kay website
Virtual Makeover
On line agreements
MK E Cards
Beaut-e-news
Beaute-Vite
You may also want to share QT Office with her (www.qtoffice.com)
QT Office is the online based tool designed for Mary Kay consultants, directors and Nationals. (Especially the GenY's) QT Office allows you and your Gen Y's to turn your paper business into an (automated) paperless business by:
• Managing your customers
• Tracking your Inventory
• Creating Invoices and Receipts
• Automate your follow ups
• Run your business from your iPad, Blackberry or Android tablet
• Everything is safely backed up online automatically
• Have multiple users on at the same time
• Run your office right from your mobile phone!
• Syncs with your online account (automatically, no need to do a manual sync)
• Add Customers, track expenses, create invoices and more.
QT Does a lot more than that, but you may want to Find our more for yourself.=)
This entry was posted in QT Office® on April 12, 2012