Why your Mary Kay Inventory "Don't' Fall Below" list is so important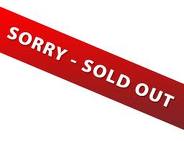 I sat down to blog out a business tip today, and I realized that there is a lot of great information out there on how to bring in business, but not as much on how to keep the customer you already have. With that said, I would like to focus on one simple way you can keep the Mary Kay Customers you already have. It's easier to keep your existing customer (I.E. takes a lot less work) then finding new ones (but you should do that to!) 😉
The topic today is your don't fall below list. This is a list of your products that you sell most often and never want to be out of. There are several reasons you want to keep this a don't fall below list (or a do-not fall below list).
You want to have your best selling products on hand to demonstrate how great they are (Especially for new potential customers).
If you do not have a product on hand, then you may miss a sale… or at least post-pone it.
Not having a common product on hand could make you look unprofessional.
Remember: We live in a "I want it now" society, and If your customer is not very loyal, they may go somewhere else to get the products they want just because they do not want to wait.
So how do you keep a don't fall below list?
It's pretty simple really… and it does not have to cost a lot of money. You can just write your product down on a piece of paper and mark one off every time you sell one. When they start getting low you can reorder them from www.marykayintouch.com and add them back (make sure you do this before they are completely out though!).
Or, if you are a QT, you can just go to your "inventory" tab and fill in the blank next to the product you would like to be reminded to reorder. You can set your "don't fall below" number to anything you like (so you could get an alert when you have 10 left, or just 1). These are pooled for you and placed on your "re-order sheet " . That way, when you will have a reminder for your next Mary Kay intouch order, and when you import them into QT they will be added for you a remove the reminder (until you fall below again).
Here is a short video that shows you just how it's done:
If your not a QT already, then you can try QT Office for yourself. There is a 30 day free trial. No contracts, no commitments! Click on the picture to start YOUR free trail.


"Making your Business Beautiful"
This entry was posted in QT Office® on April 07, 2011