Words of Wisdom from Mary Kay Ash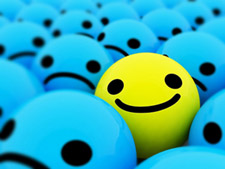 Whatever picture you paint in your mind, the mind goes to work to complete it.
Someone once said that a man is what he thinks about all day long. Well, if that applies to a man, it certainly applies to us. Believe me, if you will think about what it is that you want to do and what you want to become all day long, great things are going to happen in your life.
Keep your goals posted on your desk, your refrigerator, your bathroom mirror, and your car visor so that you are reminded all day long of your goal. I want you to throw out all those negative words like "if I can", "I hope", "maybe", because this is a feminine thing that we are unfortunately born with.
You never hear a man saying. "if I can" and " I hope" They at least have enough sense to bluff their way through, even if sometimes they are just as scared as we are. I want you to get rid of those insecurities. You are a woman, you can do anything in this world that you want to do, and I want you to replace those words with "I can", "I will",and "I must."
(Mary Kay Ash)
Career Conference speech '95
The power of positive thinking is not a new idea; there are thousands of articles and books written about it. Oprah lives by this way of thinking as well; "The secrete" was a number on best selling book on this topic that made it way around the world. It is about the power of your mind going to work to create what you think about.
There are two key principles to making the power of positive thinking work in your life and each one is important as the other.
1. Choose the true goal of your heart, the thing you really want. Keep this goal on your mind and in your thoughts. Mary Kay suggest keeping it in front of you at all times.
2. Making the choice to keep negative thoughts out. Mary Kay always said
"If you think you can, you can. And if you think you can't, you're right."
(Henry Ford)
It is just as important to keep negative ideas out. Of course from time to time you will have a negative thought enter your mind, when this happens you must make a choice to change this thought.
I hope this little reminder helps make your day just a little better =)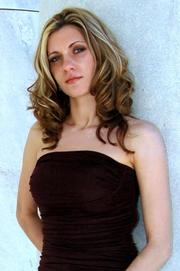 Jamie Hogan
CEO
QT Office
And if you need a little help reaching your MK® goals this year, then may QT Office can help you with them. We can help by automating most of your office tasks (like expense tracking and inventory control) as well as provide tools for customer follow up, gift certificate creation and a whole lot more.

Click on the picture below to learn more about QT Office.
This entry was posted in QT Office® on November 30, 2011