4 tips from Mary Kay Ash on running a Efficient Office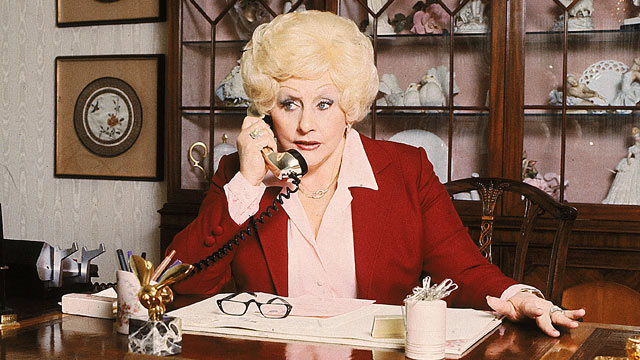 One of the biggest benefits of your Mary Kay business is the ability to make your own schedule, and to work how and where you want to. Often, you can work from your home office (which has pros and cons).
Some of the pros are that you can spend more time with family, have no commute time (until you deliver products) and there are some days you can just put your P J's on.
Let's be real though, there are some difficulties as well. It takes major skills to have productive "work time" from home.
Here are some great facts that I cam across from Dr. Donald E. Wetmore, he researched efficiency in the office and this is what he found:
 A person who works with a "messy" or cluttered desk spends, on average, 1 1/2 hours per day looking for things or being distracted by things or approximately 7 1/2 hours per work week
Take a look at your desk? What do you see? We are not all type C's (and if you are, your desk should probably be a little MORE messy) 😉
The average person gets 1 interruption every 8 minutes, or approximately 7 an hour, or 50-60 per day. The average interruption takes 5 minutes, totaling about 4 hours or 50% of the average workday. 80% of those interruptions are typically rated as "little value" or "no value" creating approximately 3 hours of wasted time per day.
Facebook anyone!!??   It doesn't just have to be Facebook. It could be the phone ringing, a dog barking, baby crying Oprah on…. Just saying…
20% of the average workday is spent on "crucial" and "important" things, while 80% of the average workday is spent on things that have "little value" or "no value".
Wow, 20% is not a lot. That is 1/5th of a normal workday…. 
The good doctor says "1 hour of planning will save 10 hours of doing"
This makes me think of my shopping list…. "Oops, forgot the milk…. back to the store"
As the new year approaches and we all set our new goals of what we want to accomplish we must look at the minutes of time that add up to hours and days of our life.  You are your own boss, and it can be easy to let yourself off the hook. Things around the house, your kids or other family members can be huge distractions, and also a huge excuse to give to a reason to get out of a business activity you really don't want to do. Maybe you really need to make your customer calls but you are just not feeling it today, your only human and it happens to all of us no matter how much we love our business. What would Mary Kay Ash suggest? 
 In her own words…
1. Use the $35,000 list. Each night, write down the six most important things you have to do the next day. Their are only 6 things total, and they go in order of importance — don't procrastinate — cross it off the list, and do the next thing. The list forces you to decide what's important and to get it done now.
(Where did $35,000 come from? Time efficiency management expert Ivy Lee conceived the idea for investment banker Charles Schwab, saying, "Send me a check for whatever you think its worth to you." Three months later, Schwab sent Lee a check for $35,000.)
QT Office can help you with this! We have a built in 6 most important things list (and a whole lot more than that)
2. Keep a clean desk. Handle paper only once by filing or acting immediately. "Inefficient managers spend more time worrying about something than it would take to actually accomplish the task."
QT Office can help you with this! We automate your paper work. Everything from inventory tracking to taxes to product levels.
3. Join the Five O'Clock Club. That's a.m., not p.m.! Getting up early lets you accomplish work goals without distractions or interruptions.
Ok, so QT can't help you get up at 5am…. you're own your own on this one. We can help you get more out of your day and speed up your office time, so maybe sleeping in is a good idea after all!
4. Assign a work schedule and don't cheat. Time management means the difference between success and failure. Limit coffee breaks; give time limits to tasks. "I often tell our Consultants and Sales Directors, 'You are the only boss you have, and I want you to be the most demanding boss you can be.'" Delegate, as the Mary Kay Ash saying goes, "Stop spending dollar time on penny jobs!"
I can't stress this enough. Work time is work time and play time is play time. Work hard and play hard, don't work less and play less… that's just dull. No one brags about their latest vacation to Wal-Mart! …. Well, some do… but I think you can do better than that.
I hope this blog helps you to have a more productive work day in your Mary Kay business.
Both Dr. Wetmore and Mary Kay talk about having a clean work space, less distractions and more systems. Find out how QT Office can have a huge effect on your business by letting you get back to people time and your IPA's.

And we can tell you how great we are all day long, but we don't have to do that because these wonderful QT's did it for us….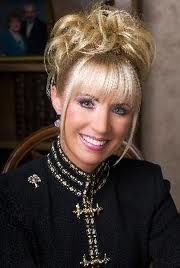 I wish I had something like QT Office when I first started out!
Gillian Ortega
National Sales Director

I am very impressed with the way QT Office has set up the categories to help in all areas of my business that I needed the most help in. I have suggested your program and service to all my unit members and have only used QT Office 3 days now.
I imported all my inventory very quickly. Everything was up-to-date and I didn't have to wait on a program CD to update my inventory with new products. Having used a brand "X" program for my business for 6 years, I am SOLD on what you have to offer because of what I have been able to experience in just a few days.
The support and answers to my questions were immediate and for that I a grateful. I love the idea of my QT Office being mobile and see great things happening for your company because of the ease of services you offer. My unit will be soaring to new heights like never before. Thank you so much for all you do to make the paper process of my business run so smoothly. P.S. I love your tutorials, very easy to understand!
Blessings,
Lissette
Mary Kay Independent Sales Director

I am very impressed with QT Office! Your response to questions asked have been extremely prompt. This is the best customer service that I have ever received! Keep up the good work. I LOVE the site! You have thought of just about everything that a consultant could want to know.
Barbara McIlveen

" I love QT Office! This is my first full year using your system; our CPA loves the tax report information. It makes things SO much easier at the end of the year! Thanks for providing such a wonderful product.
Julie Jones
Independent Beauty Consultant
This entry was posted in QT Office® on December 29, 2011