Cruze by Christmas Flyer
Cruze by Christmas Flyer
Who wouldn't want Santa to leave them a brand new car under the Christmas tree? If you are an active Mary Kay® Consultant, this Cruze by Christmas Flyer created by QT Office® will show you the qualifications you need to earn a car by Christmas! We have also included a handy plan of action on this flyer to help you reach your goals this holiday season! You can find this Cruze By Christmas Consultant Plan Flyer on our Unit Websites for Mary Kay® Directors and Nationals!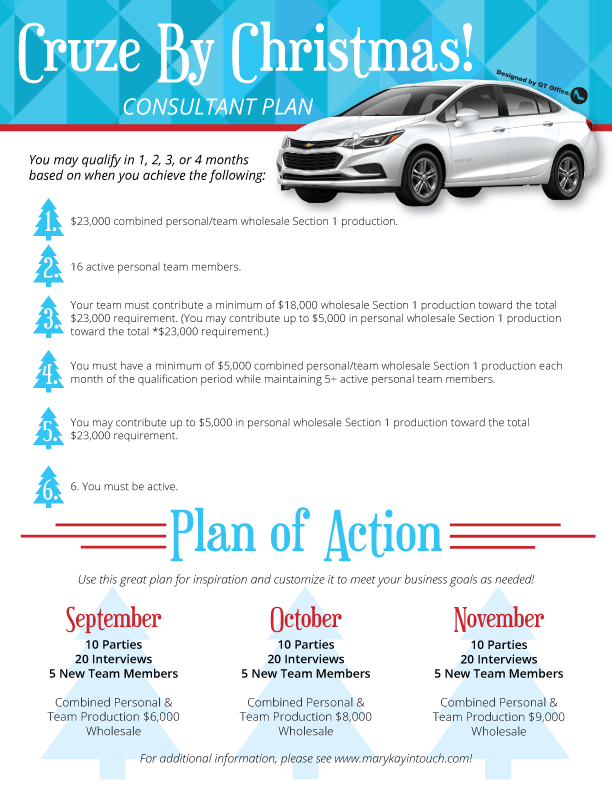 Do you have Spanish speaking unit members?
QT Office has bilingual unit and area websites available for no additional cost.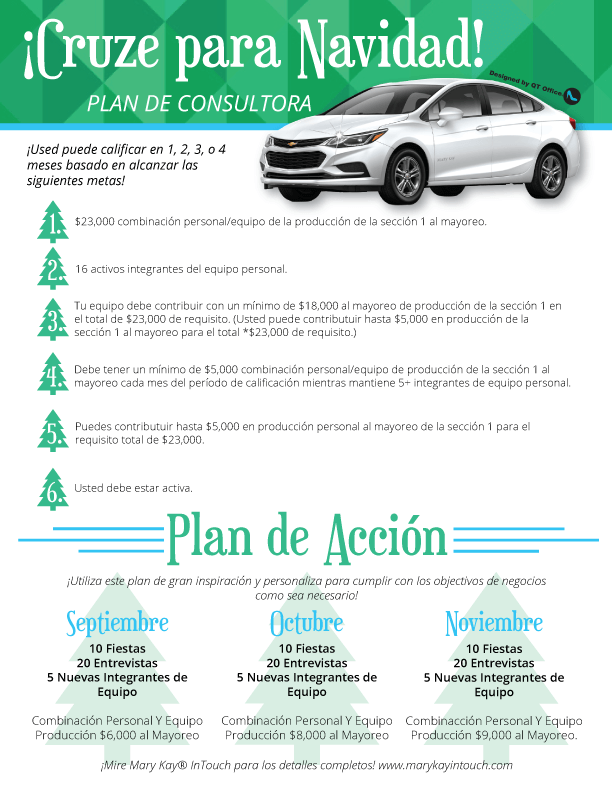 The one thing your Mary Kay® business could be missing is a beautiful, easy to use QT Office® Unit Website! Sign up today! You can follow us on Facebook, Twitter, Pinterest, and stay connected by signing up for our emailing list!
This entry was posted in QT Office® on September 02, 2015