Mary Kay® Father's Day Flyer 2017
QT Office designed the perfect flyer for you to promote the Mens Skin Care line to your customers. It can be found in the Training Center of our Mary Kay® Unit Apps and Websites for Directors and Nationals on our Seasonal Selling page where we always have the hottest flyers for every season.
Skin care is not all-feminine, so show the man in your life that they deserve to be pampered too! Show your dad some love by gifting him with the advanced technology of MKMen® Skin Care products! These products are designed to keep the skin protected from all different environmental conditions and to give them the best shave they deserve.
QT Office has this amazing FREE flyer that explains what the MKMen® Skin Care line does, which makes finding the perfect Father's Day gift easy!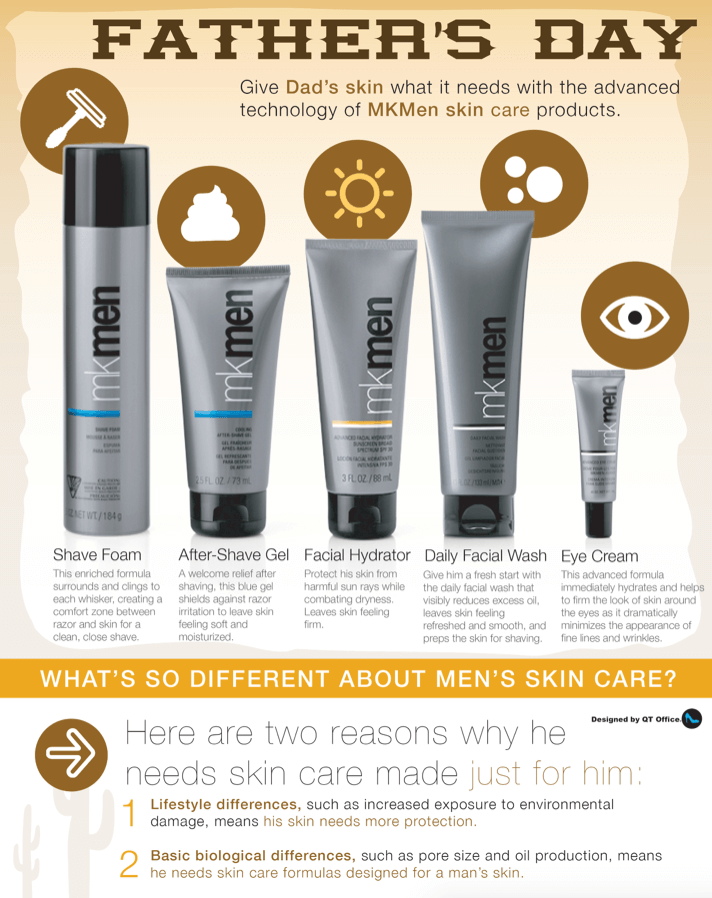 Do you have a need for Spanish training material in your unit or area? QT Office offers a Spanish training center, seasonal selling, career opportunity and a new consultant page for no additional cost when you have a unit/area website or app with us.
When using the flyers or social media posts created by QT Office, we ask that you please make sure you check all social media guidelines on www.marykayintouch.com when promoting your business to follow the best practices.
This entry was posted in QT Office® on June 16, 2016