FREE Mary Kay® Limited Edition Holiday 2015 Products Flyer
This is so exciting! Mary Kay@ just launched it's 2015 Limited Edition Holiday 2015 Products. These products are Limited Edition and will sell out soon. You can see the products on QT Office's FREE printable Holiday Products flyer below.
Contact your Independent Beauty Consultant to order your products today!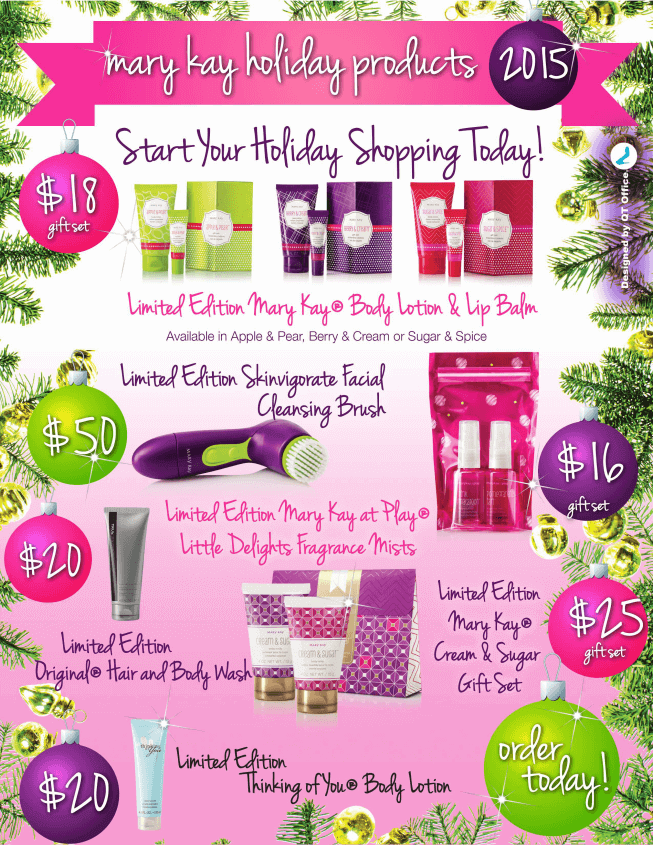 *** If you are a Mary Kay® Independent Beauty Consultant, A Mary Kay® Independent Sales Director or a Mary Kay® National Sales Director then please check out www.qtoffice.com to see how we can help your Mary Kay® Business!
This entry was posted in QT Office® on October 03, 2015