Get Ready for a Sent-sational Summer!
Mary Kay® has many fragrances for everyone in your life – from the manly men to the girly girls! Since there are so many to choose from QT Office has brought you a informational flier of 7 fragrances, including Mary Kay's® new MK High Intensity Ocean™ Cologne Spray and matching MK High Intensity Ocean™ Hair and Body Wash!
At the bottom of the flier, QT Office included an editable text box so you can easily customize the flier!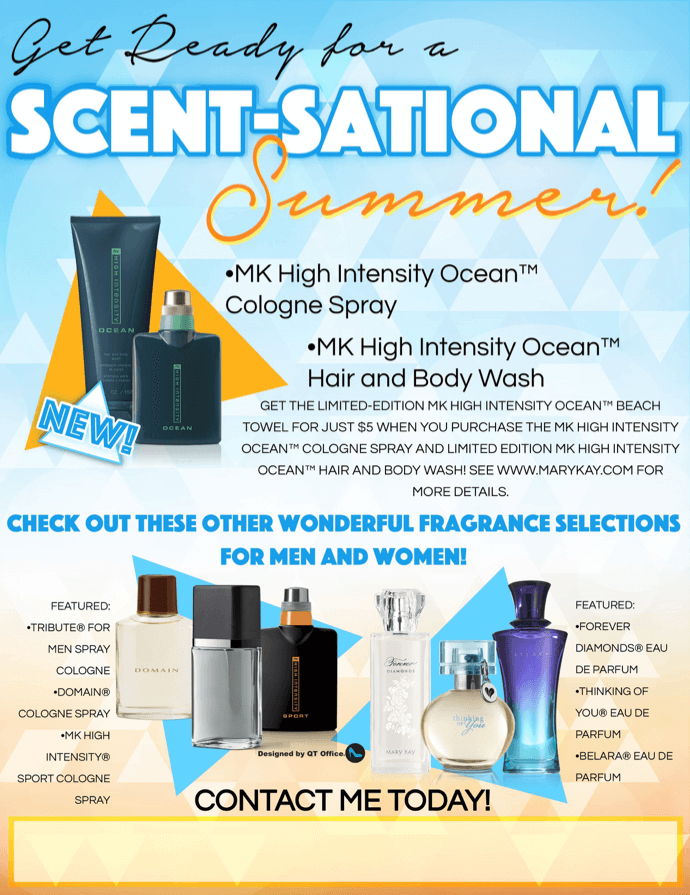 This entry was posted in QT Office® on June 23, 2016